Pricing Update: From All-Inclusive to Base Rate
Our pricing has been amended from all-inclusive to a base rate model to help ensure pricing is fair and competitive for all projects.
After reviewing our pricing approach, we are satisfied that this new base rate pricing model is equitable, accurate and puts you in a strong position when tendering.
Our Reason for Change
Our initial square metre pricing was all-inclusive and incorporated the components needed to install our Click-on systems.
This pricing model has served us and our clients well for many years, ensuring the price never changed and there were no additional surprises in cost to think about. However, with a changing market landscape and the need to be more competitive than ever, we've decided a change is needed.
Fairness is also another reason for change. This averaged all-inclusive approach was great for tendering, but for more straightforward or smaller projects, there may have been a disadvantage as fewer accessories were required.
We believe changing to a base rate structure will be fairer for all, highly competitive and streamlined for various project specifications.
The Base Rate Explained
Our new base-rate pricing includes the base specification of primary components needed to cover a square metre/foot area. Primary components include the main product (battens, screens or cladding), acoustic backing (if needed), track, joiners and clips.
Other components and accessories such as perimeter trims, corner clips, access hatches, end caps, back cover plates and installation tools are now priced on a project-by-project basis and are accessible on a pricelist. The pricelists are available in our Price & Spec tool.
We believe this pricing change enables increased flexibility to meet a range of project price constraints. Going forward, every component will be calculated specific to your project. You'll be confident you're getting the best deal that's competitively priced.
Summary of Inclusions and Exclusions
New Pricing Includes:
Battens/Screens/Cladding to cover a square metre/foot
Mounting tracks with factory-fitted clips
Batten joiners
Acoustic backing (if selected)
Freight to site within Australia, NZ, USA or UK (or to the nearest port for projects outside of these areas).
New Pricing Excludes:
Trims and accessories
Wastage allowance
Additional manufacturer powder coat warranties
Fixings to substrate
Installation
Tax
Steps to Determining a Supply Price for Tender:
Determine your base m² / f² rate on Price & Spec
Estimate the m² / f² required for your project
Add a wastage factor to this project quantity (detailed below)
Select trims and accessories required for your project from our pricelist
Total and send in Tender Price.
This calculation is based on your selection of trims and accessories from our pricelist and subject to change. We will provide a final Bill of Quantities when you are at the ordering stage to ensure costings and accessories are correct.
Help with Pricing Trims and Accessories
To help you with the calculations of trims and accessories required for your project, we have some recommendations for allowances below.
Click-on Battens:
Add 8% for endcaps, if required (aluminium only)
Add 8% for trims and accessories
If aluminium, include an extra 3-5% for wastage onsite
If timber, allow an extra 5-7% for wastage onsite.
Click-on Screens:
If aluminium, include an extra 3-5% for wastage onsite
If timber, allow an extra 5-7% for wastage onsite.
Click-on Cladding:
For wall applications, add 20-30% for trims and accessories
For ceiling and soffit applications, add 10-15% for trims and accessories
Include an extra 3-5% for wastage onsite.
Tongue & Groove Cladding:
Add 12% for trims, screws and accessories
Allow an extra 5-7% for wastage onsite.
We're Here to Help
We're confident that this new pricing structure will work better for you, our valued clients. Remaining competitive and doing everything we can to help get our products into your projects is a big priority for us.
We're mindful that this base rate may create an additional step in pricing for you, but rest assured, our team is on hand to help with any calculations needed to ensure the final price is accurate.
If you have any questions or need assistance you can contact our Customer Happiness team below.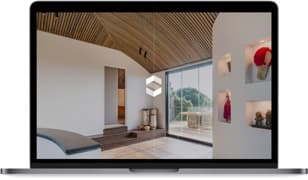 Create your own inspiration
Our Price & Spec tool was created to streamline your design process in an intuitive way.
Get Started