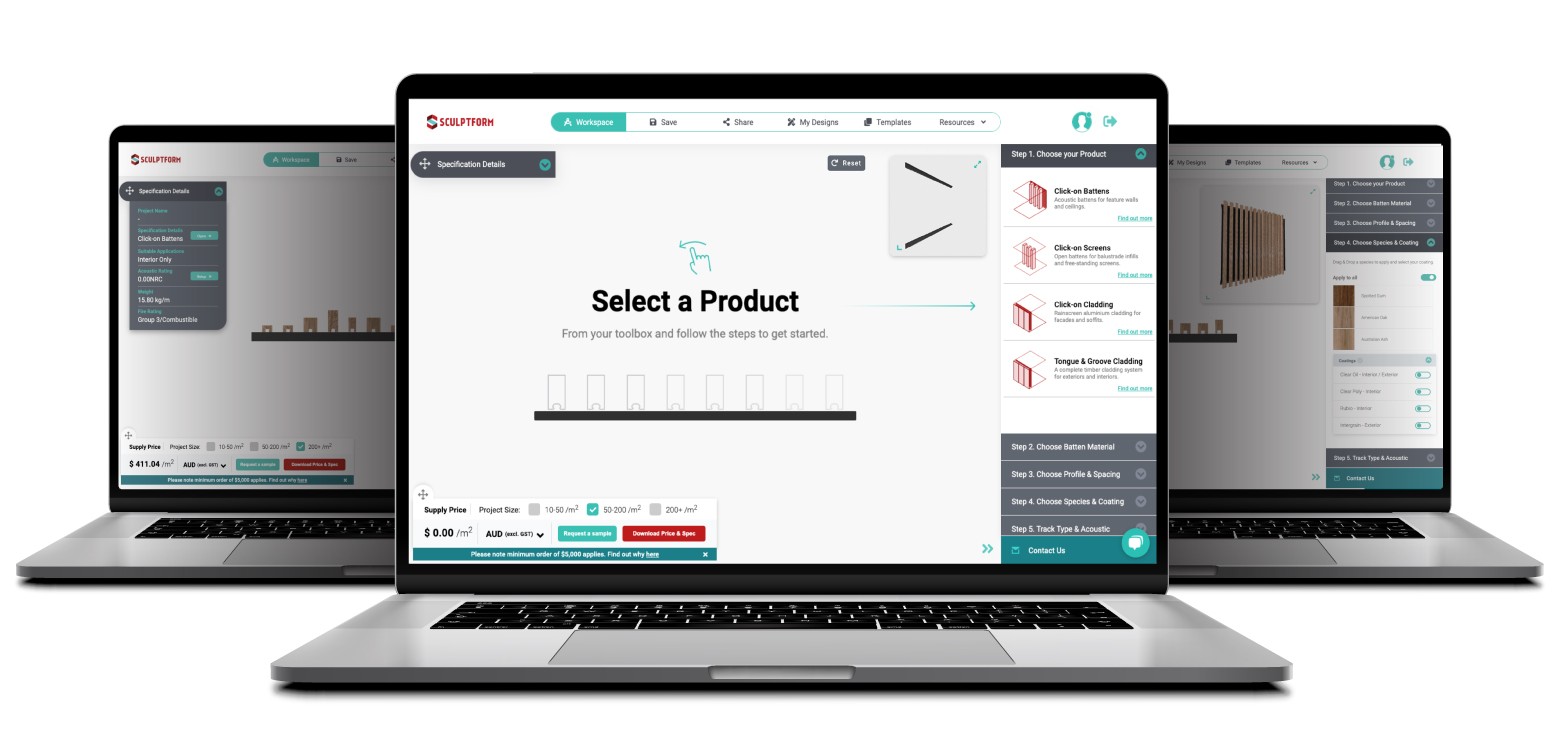 Price & Specify all in the one place.
Create your custom design within our Price & Spec platform to receive real-time data, specification details and realistic 3D views. We now have Click-on Battens, Click-on Screens and Click-on Cladding available.
Start designing
Acoustic Battens for Feature Walls and Ceilings.
Open Battens for Balustrade Infills and Free Standing Screens.
Rainscreen Cladding for Facades and Soffits.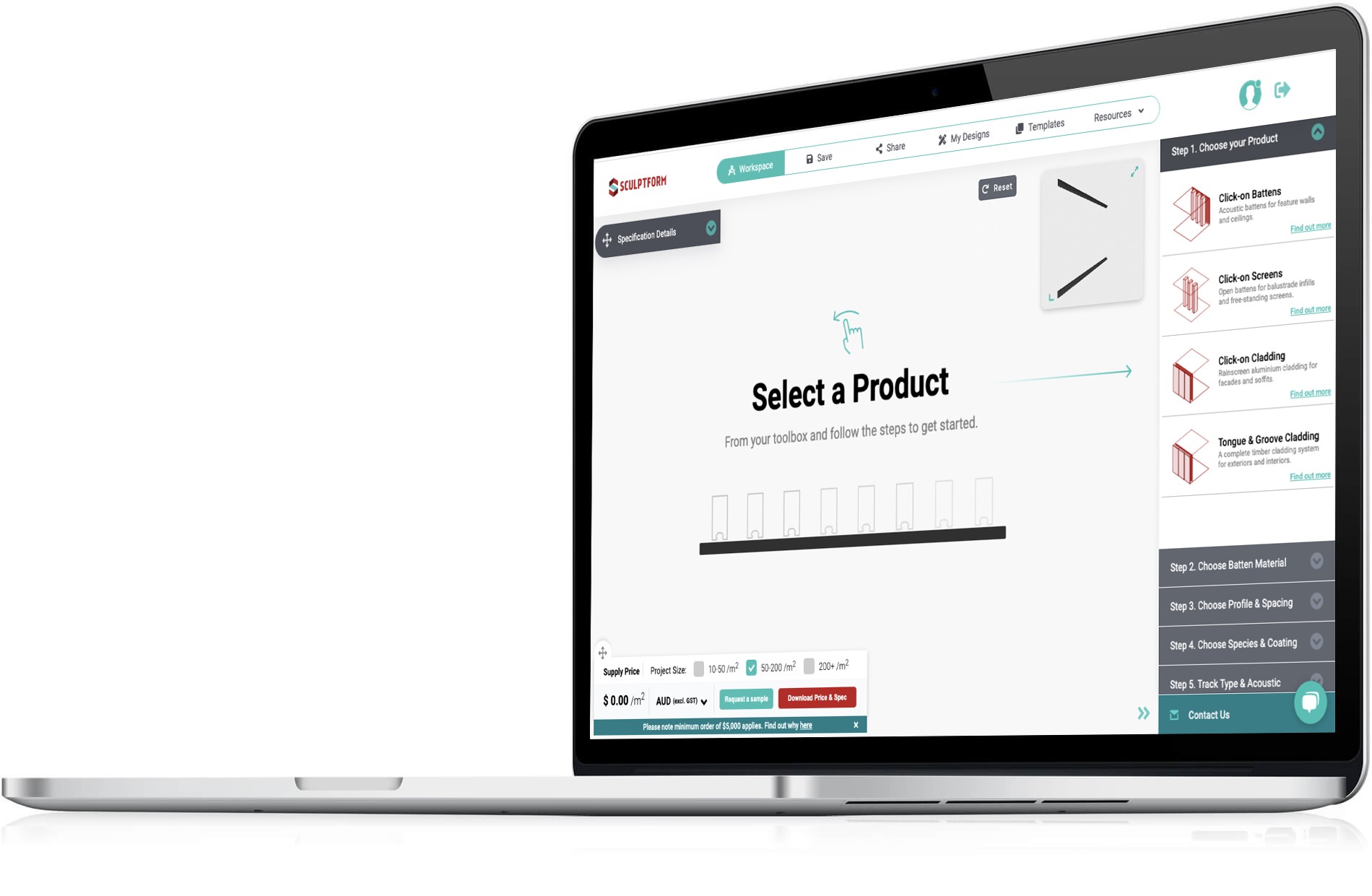 Quote with Price & Spec
We get that specifying quickly and to budget is a challenge. Our interactive online tool allows you to drag and drop to create customised designs while being clear on the costs.
Empowering world-class architects
Here are some of the leading firms using our products.
"Sculptform couldn't have done better with this install, which was carried out within a very tight timeframe. I would highly recommend Sculptform to other Project or Design Managers."
"A responsive and supportive resource who worked intelligently to satisfy both Bates Smart and MPX. We would not hesitate to recommend Sculptform to other Architects".
"Sculptform product has formed the back bone to many of our retail design projects. Our experience with Sculptform is always positive and very collaborative"