Price & Spec
Let's Get Started
Our powerful, innovative application allows you to quickly envisage, budget, and specify your projects.
Drag and drop to create your own custom feature wall or ceiling design while receiving real-time pricing, specification data and 3D views.
Price & Spec helps Specifiers like you
We want to make your life easier and give you the time to do things that you love. Sculptform's Price & Spec tool contains powerful features and an intuitive interface to get you from your earliest ideas, through to your final design.
Watch our video below
How to use
Price & Spec is powerful yet intuitive. Here's how to get started.
1. Create a new design
From your dashboard, simply select one of the product options to get started.
2. Drag & drop profiles
Drag and Drop from your toolbox to create a design that meets your budget and compliance requirements.
3. Export your specification
View your sequence in 3D, get real time data and export your product specification to include in your documentation.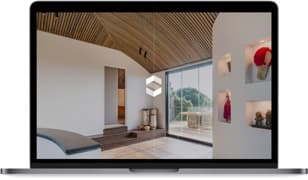 Create your own inspiration
Our Price & Spec tool was created to streamline your design process in an intuitive way.
Get Started
Easy onboarding
Simply sign in to your Sculptform account and follow some quick steps to get started.
New to Price & Spec? No problem! Just fill in your details to a create a new account. It's free to join and takes no time at all.
Freedom to explore
The system gives specifiers incredible flexibility to create customised linear textures by adjusting a range of variables such as material, size, shape and spacing.
Drag and drop elements such as profiles and coatings to customise your design – Allowing for experimentation with instant feedback.
Fully compliant designs
Price & Spec allows you to easily create fully compliant designs, tailored to your specific needs. Acoustic and Fire data is provided instantly for your custom design.
Instant pricing and data
Value manage your own design by seeing how changes in profiles, spacing, coatings or timber species affect the price per square metre.
Airtight specifications
Whatever design phase you're in, you probably don't have time to write a solid specification for every design element.
While we can't help with every spec section on your Project, Price & Spec can get you an airtight spec of your design – with one push of a button. Simply download your specification in PDF or Word format for your documentation.
Collaborate with your team members
Share your unique design with your team, paste it directly into your finishes schedule or share it with us. Our clients are at the heart of every project and we are happy to help you with any design concerns.
Ordering made easy
We have made it easy for you to complete your order. Fill in your details in the start your order panel, attach your plans or your dropbox link and we will be in-touch with an itemised bill of quantities with all the inclusions for your Project.
Acoustic Rating Information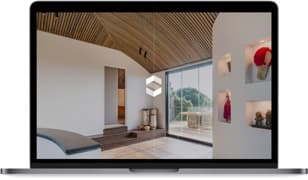 Create your own inspiration
Our Price & Spec tool was created to streamline your design process in an intuitive way.
Get Started
Empowering world-class architects
Here are some of the leading firms using Price & Spec to streamline their process.
"Really valuable tool, giving the architect the instant capability to counterargument Value Engineering impositions."