If one of our products has piqued your interest and you're considering applying it to your next project, requesting a quote or product sample from us is the best next step.
Fill in your personal details along with details of your project and product of interest to gain a quote or sample from us…or combine the two to receive both.
Please note minimum order of $5,000 applies. Find out why here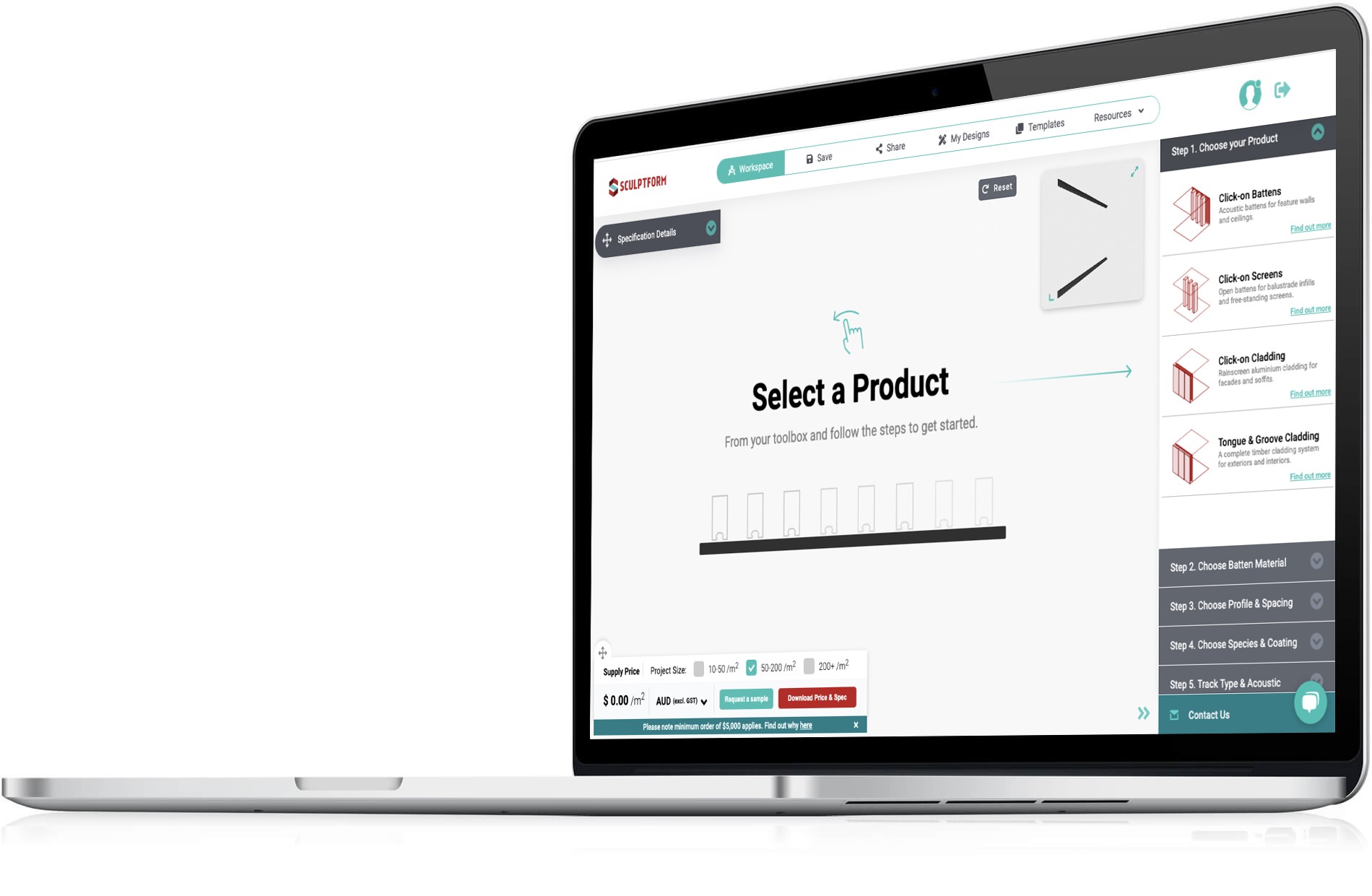 Quote with Price & Spec
We get that specifying quickly and to budget is a challenge. Our interactive online tool allows you to drag and drop to create customised designs while being clear on the costs.