Novartis
The Novartis offices in Macquarie Park, NSW create an amazing feature using Click-on Battens. Utilising huge curves spanning several floors, designers HDR Rice Daubney have created a truly unique office space.
Spotted Gum battens are used on the curves, separated by Anodised Aluminium battens placed intermittently between. This creates an aesthetic which gives the natural look of timber across a large space, particularly impressive as it is visible through massive windows.
Product
Click-on Battens
Materials
Anodised Aluminium
Spotted Gum
Specification Details
| | |
| --- | --- |
| Product | Sculptform Click-on Battens |
| Material | Timber and Aluminium |
| Species | Spotted Gum |
| Profile | 42x19mm Block (Timber) and 50x50mm Block (Aluminium) |
| Spacing | 10mm |
| Coating | Clear Oil (Timber) and Anodised Soverign Gold (Aluminium) |
| Mounting Track | Curving |
| Acoustic Backing | Yes |
Project Summary
Architect
HDR Rice Daubney
Location
Maquarie Park, NSW
Photographer
Tyrone Brannigan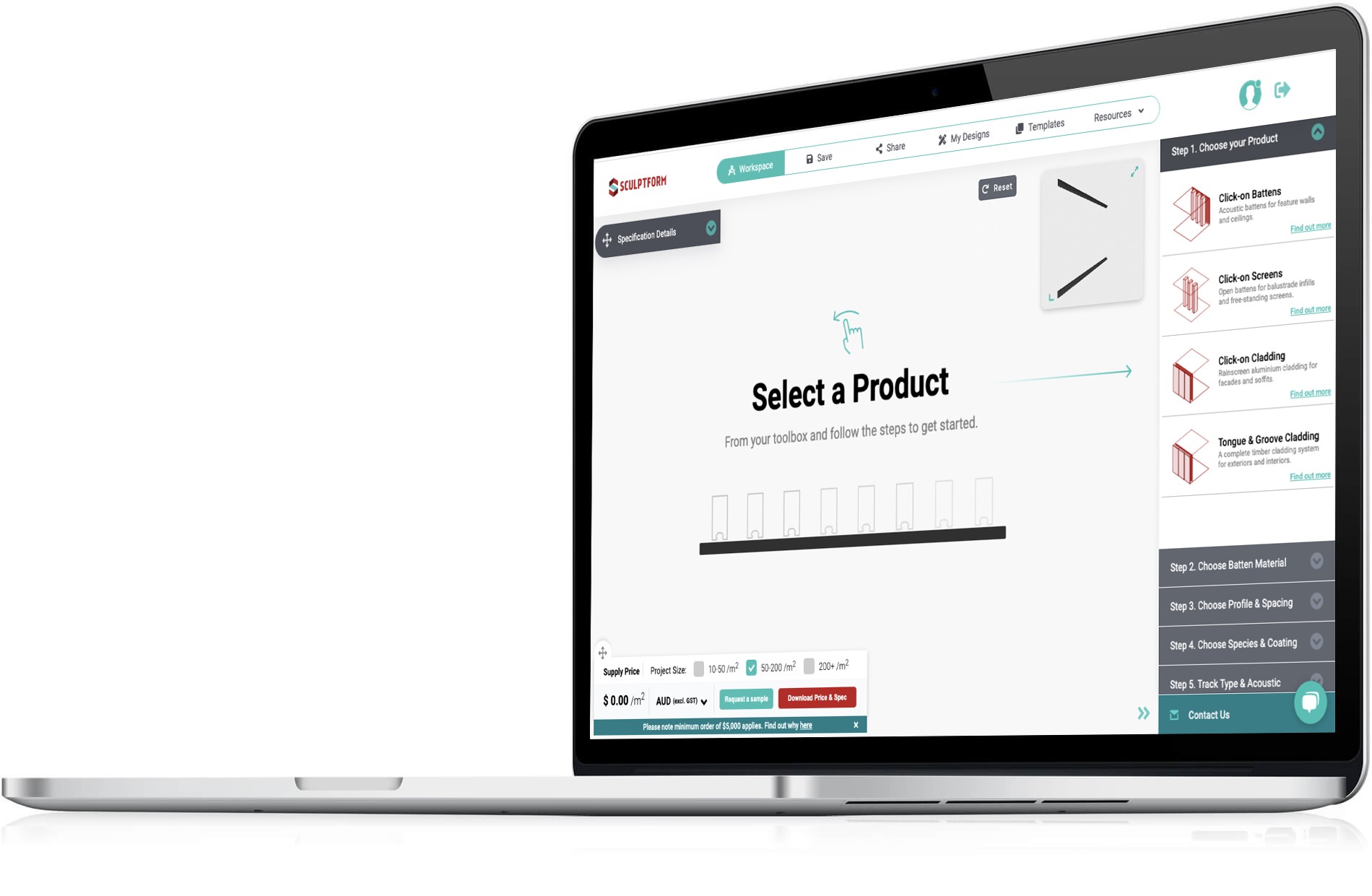 Create your own inspiration
Our Price & Spec tool was created to streamline your design process in an intuitive way. Plus, get real time pricing, specification data and samples for your custom sequence.