Westfield Kotara
A $160 million redevelopment, the spectacular facade at Westfield Kotara Shopping Complex utilises our Facade Blades to create large scale linear textures, whilst offering a gateway to the region.
Product
Facade Blades
Materials
"Sculptform couldn't have done better with this install, which was carried out within a very tight timeframe. I would highly recommend Sculptform to other Project or Design Managers. "
A Flexible Façade Solution
Scentre Group chose to use the Sculptform Facade Blade system to create the facade due to its flexibility and robust design. 200mm deep blades were used to provide a modern aesthetic around the building while providing a strong identity for the project.
The design team at Scentre Group wanted to maintain a consistent design language throughout the facade, even in compromised areas such as the loading dock and service ramp. The flexibility of the Facade Blades system allowed the design team to continue the same look through different areas, without worrying about substrate issues.
Spacing between the battens can be adjusted to meet budget requirements, as was the case for Westfield Kotara. 350mm spacing both helped reduce costs and created a suitable space for the climbers between blades.
"One important reason is the flexibility, i.e. blade size, colour, spacing, and substrate requirement. It can work with all kinds of back wall harmoniously. The easy installation is another key point why we chose this product. "
Specification details
| | |
| --- | --- |
| Product | Sculptform Facade Blades |
| Material | Aluminium |
| Finish | Powdercoat - Eternity Bronze Pearl |
| Profile | 50x200mm Block |
| Spacing | 350mm |
| Mounting Rail | 50x50 Standard |
"Price and Spec is a great tool we used during our design process, especially at the costing stage. We can easily test the spacing, size, and finishes of the blades and get a straightforward answer. In the end, with the help of Price and Spec, we tested our design solutions and were able to find the balance of design intent and cost quickly. "
Project Summary
Photographer
Grant Leslie
Sector
Commerical and mixed use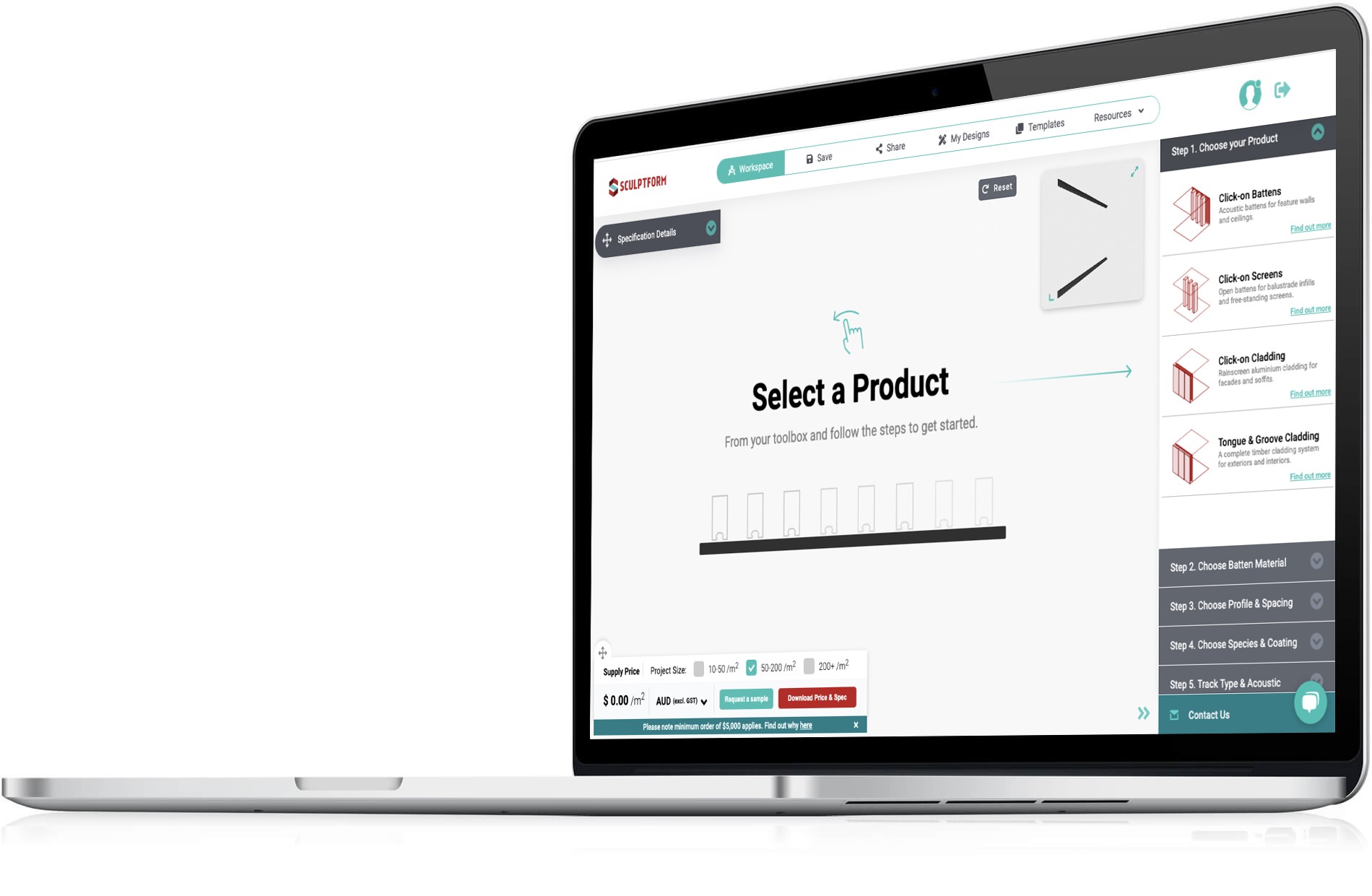 Create your own inspiration
Our Price & Spec tool was created to streamline your design process in an intuitive way. Plus, get real time pricing, specification data and samples for your custom sequence.