Heritage Lanes – 80 Ann Street
Brisbane's skyline continues to evolve with the completion of Heritage Lanes, located at 80 Ann Street. The impressive 35-level, 62,900 square metre office was completed in April 2022, is one of Australia's smartest buildings.
Embracing leading technology and sustainability initiatives, it's a true testament to modern architecture and pays homage to the history of Brisbane with thoughtful design.
Product
Click-on Battens
Materials
Contemporary Combined With Heritage
Designed by Woods Bagot, Heritage Lanes takes into consideration the local climate, providing breathable spaces throughout that allow occupants to enjoy the subtropical weather of Brisbane. The building also pays tribute to the heritage of the site, which was once home to the old Brisbane Produce Exchange in the mid-1900s.
This is evident in the preserved heritage facade fronting Turbot Street, as well as the unique marketplace experience created on the ground plane, extending through to the main lobby on Level 1. This blend of contemporary design and historical reference creates a unique and captivating experience for those who enter Heritage Lanes.
"We designed 80 Ann from a deep understanding of the city and the site's heritage as the former Brisbane Fruit & Produce Exchange. We had a strong desire to re-create the atmosphere of the marketplace and create a memorable destination for the people of Brisbane that feels quintessential to the city."
Product Specifications - Timber ceiling
| | |
| --- | --- |
| Product | Click-on Battens |
| Material | Timber |
| Species | Vic Ash (100% PEFC Certified) |
| Profile | Half flute, 32mm W X 52mm D |
| Spacing | 10mm |
| Coating | Cutek Clear Oil |
| Acoustic backing | Autex Black - Group 1 Fire Rated |
| Track | Suspended ceiling mounting track |
Project Summary
Location
Brisbane, Australia
Photographer
The Pixel Collective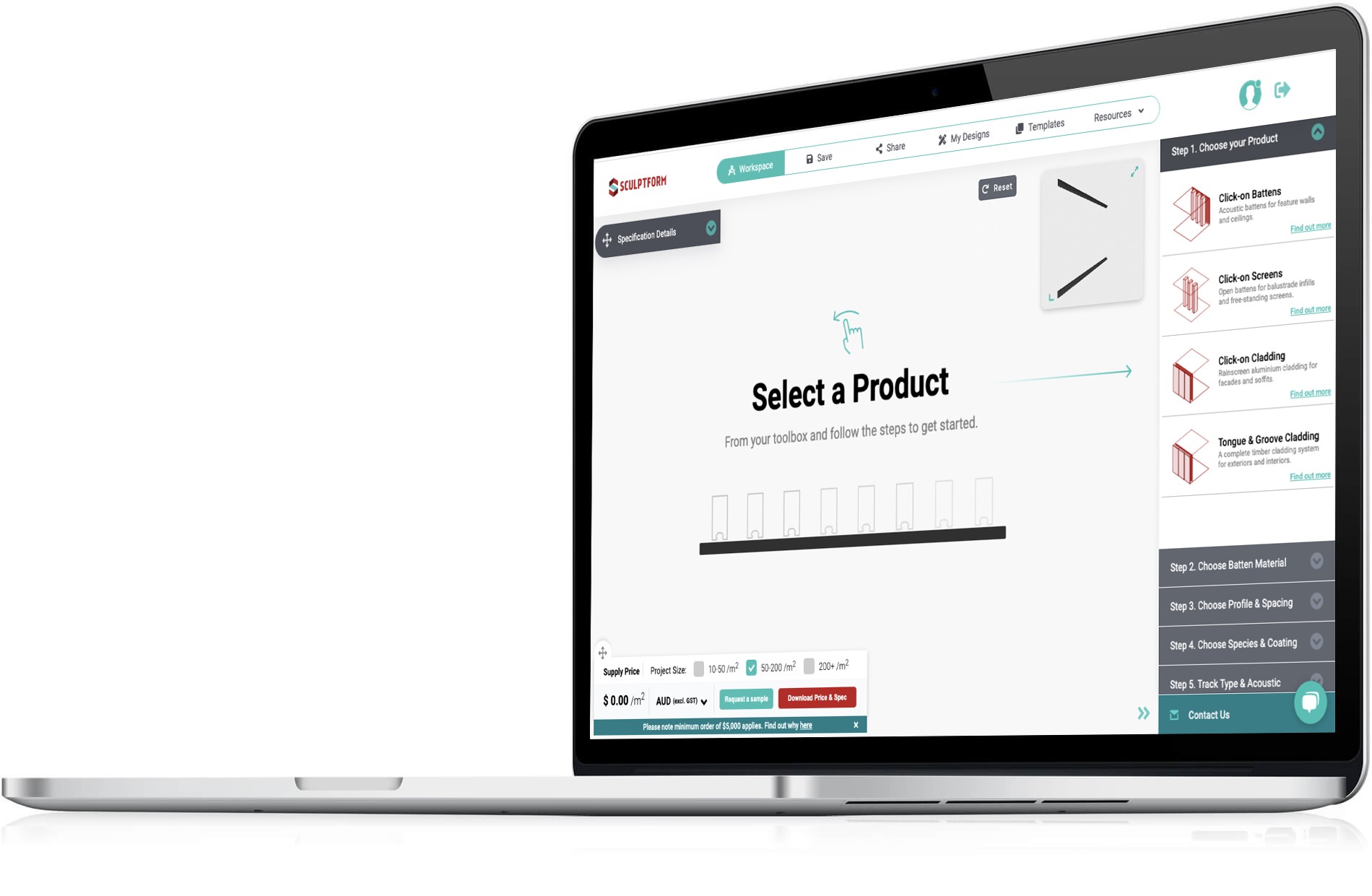 Create your own inspiration
Our Price & Spec tool was created to streamline your design process in an intuitive way. Plus, get real time pricing, specification data and samples for your custom sequence.