Cairns Performing Arts Centre
The 940 seat theatre at Cairns Performing Arts Centre (CPAC) takes advantage of the flexibility of the Click-on Battens system to create stunning feature screens throughout.
Product
Click-on Battens
Materials
"The sustainable timber batten materials, clean lines & the simplicity of the Sculptform Click-on Battens system met both the design vision for the project and provided a necessary economy for the significant quantum of timber battens that exist in the CPAC project."
"The design concept was to enliven visitor experience both internally and externally. This was achieved by a suite of public arrival and connecting spaces, and the employment of new architectural treatments that enlivened the existing building fabric."
Like the look?
The following table highlights the specification details for the Click-on Battens used at Cairns Performing Arts Centre. Use this as a guide to create your own specification or use our online Price & Spec tool which allows you to quickly envisage, budget, and specify your project. Learn more about our tool below or view this project in Price & Spec.
Specification Details
| | |
| --- | --- |
| Product | Sculptform Click-on Battens |
| Material | Timber |
| Species | Spotted Gum |
| Profile | 32x32mm |
| Coating | Clear Poly |
| Spacing | 32mm |
| Mounting Track | Curving |
| Acoustic Backing | No |
Project Summary
Architect
Cox Architecture and CA Architects
Builder
FK Gardner & Sons
Photographer
Andrew Watson
Have any questions? Let's chat!
Our clients are at the heart of every project. It's our job to deliver on the big picture and the smallest detail. We're your proactive design partner – we'll listen to what you really need and work with you to make sure the job gets done right.
If you are having trouble finding a solution, need some clarification on our products or want to find out more then please get in touch, we would love to hear from you.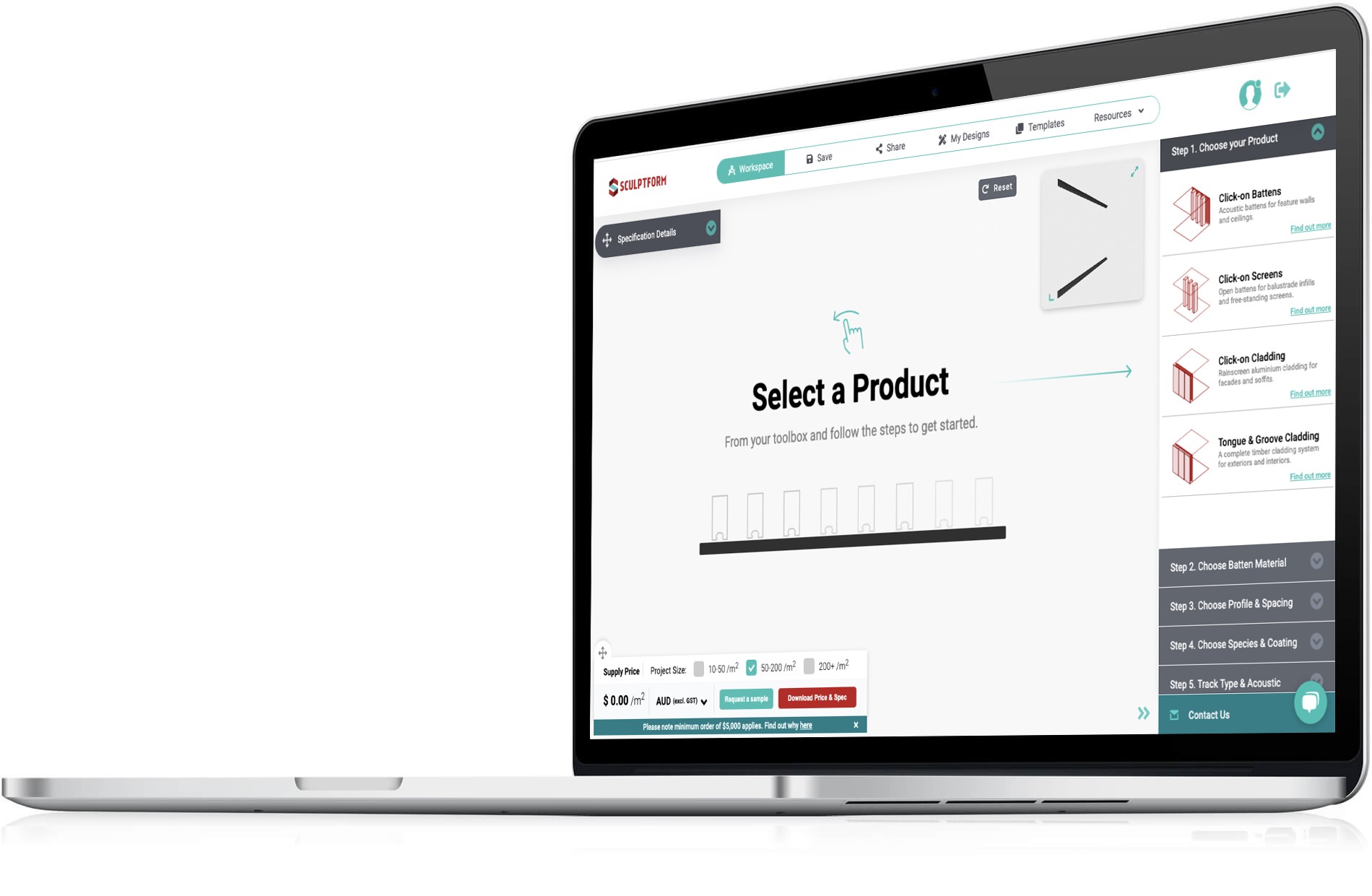 Create your own inspiration
Our Price & Spec tool was created to streamline your design process in an intuitive way. Plus, get real time pricing, specification data and samples for your custom sequence.