Willinga Park
Willinga Park is located at Bawley Point, and was designed by Cox Architecture – who describes the overall vision of the project as 'Sculptural Land Art'.
Winner of the National Award for Commercial Architecture in 2017 at the Australian Institute of Architects National Architectural Awards, Willinga Park use Sculptform's Tongue and Groove Cladding to breathtaking effect. As a state of the art equestrian facility, Willinga Park hosts events year-round including world championships.
Product
Tongue and Groove Cladding
Materials
Specification Information
| | |
| --- | --- |
| Product | Sculptform Tongue & Groove Cladding |
| Species | Blackbutt |
| Profile | Queenscliff 88x19mm |
| Coating | Clear Oil |
| | |
| --- | --- |
| Product | Sculptform Click-on Battens |
| Species | Blackbutt |
| Profile | Dome 32x32mm |
| Spacing | 20mm |
| Coating | Clear Oil |
| Ontrax | Suspended Ceiling |
| Acoustic Backing | Yes |
Project Summary
Architect
Cox Architecture
Builder
Erincole Building Services
Location
Bawley Point, ACT
Photographer
Alina Gozin'a, Ginette Snow
Have any questions?
Our clients are at the heart of every project. It's our job to deliver on the big picture and the smallest detail. We're your proactive design partner – we'll listen to what you really need and work with you to make sure the job gets done right.
We would love to hear about your next project!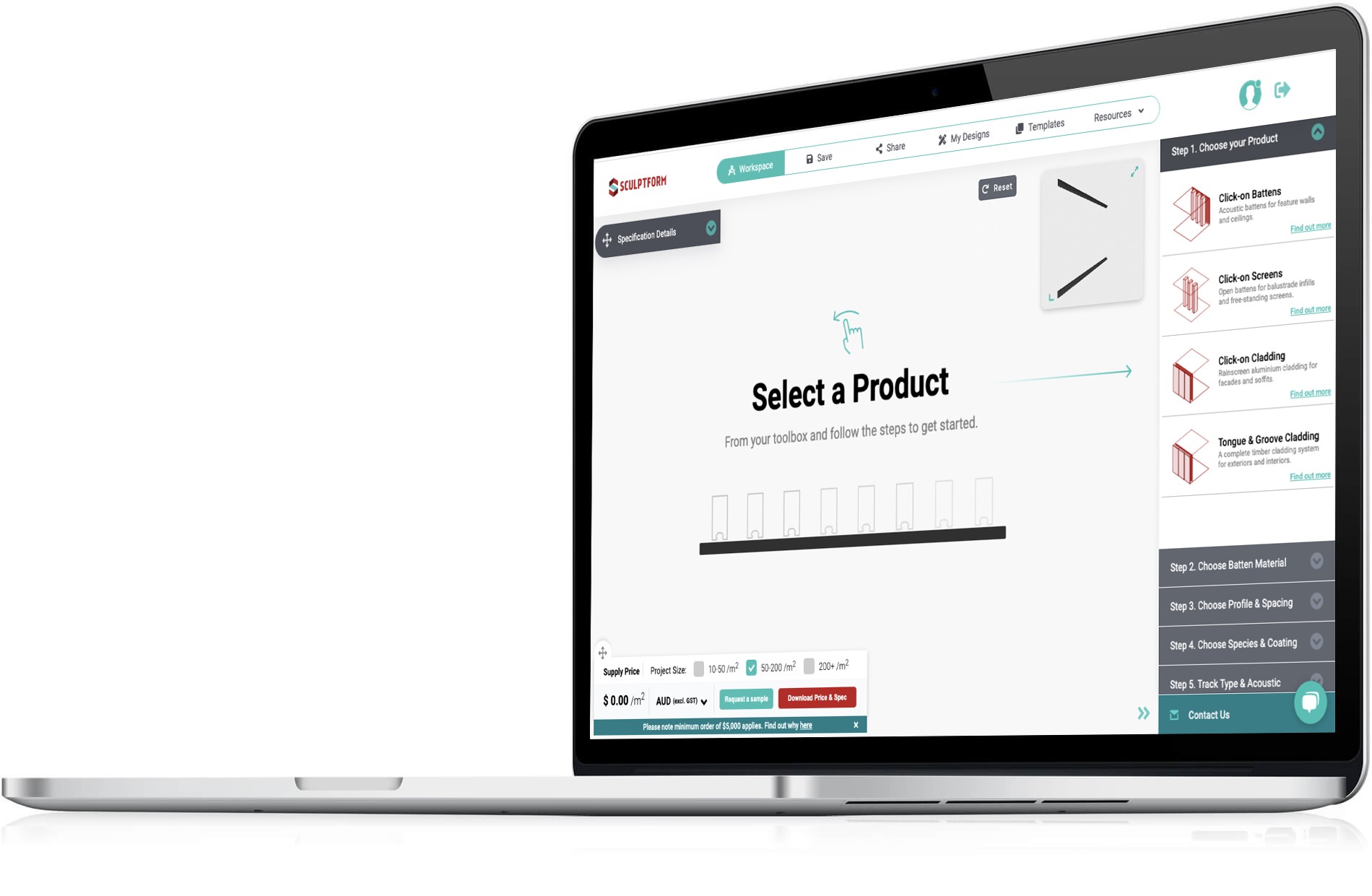 Create your own inspiration
Our Price & Spec tool was created to streamline your design process in an intuitive way. Plus, get real time pricing, specification data and samples for your custom sequence.