Dandenong Mental Health
Dandenong Mental health was designed as a joint venture between Bates Smart and Group GSA, with the end result setting a new standard for mental health facilities in Australia.
Product
Tongue and Groove Cladding
Materials
A material fit for purpose
Over 50km of Tongue & Groove Cladding was produced for Dandenong Mental Health, all in Blackbutt Timber. Blackbutt was chosen for its durability, being a class 1 timber, which makes it perfect for minimising maintenance on external areas.
The timber cladding also allows the project to blend into its suburban surrounds, rather than disturbing the domestic environment.
"The good thing about the timber was that it could also blend in with the domestic character of the buildings around it, so it met the planning outcome of fitting this building into its domestic environment, making the people within the building feel good, and to extend architecture's capacity to create environments that are good for people."
"If you put someone into a concrete box and asked them how they were feeling – or measured how they were feeling – and then put them into a garden courtyard with timber, plants and trees you'd get a completely different response."
Like the look?
The following table highlights the specification details for the Tongue & Groove Cladding used at Dandenong Mental Health. Use this as a guide to create your own specification or use our online Price & Spec tool which allows you to quickly envisage, budget, and specify your project. Learn more about our tool below or view this project in Price & Spec.
Specification Information
| | |
| --- | --- |
| Product | Sculptform Tongue & Groove Cladding |
| Material | Timber |
| Species | Blackbutt |
| Size | 138x19mm |
| Profile | Sorrento |
| Coating | Clear Oil |
Project Summary
Architect
Bates Smart and Group GSA
Photographer
John Gollings
Have any questions? Let's chat!
Our clients are at the heart of every project. It's our job to deliver on the big picture and the smallest detail. We're your proactive design partner – we'll listen to what you really need and work with you to make sure the job gets done right.
If you are having trouble finding a solution, need some clarification on our products or want to find out more then please get in touch, we would love to hear from you.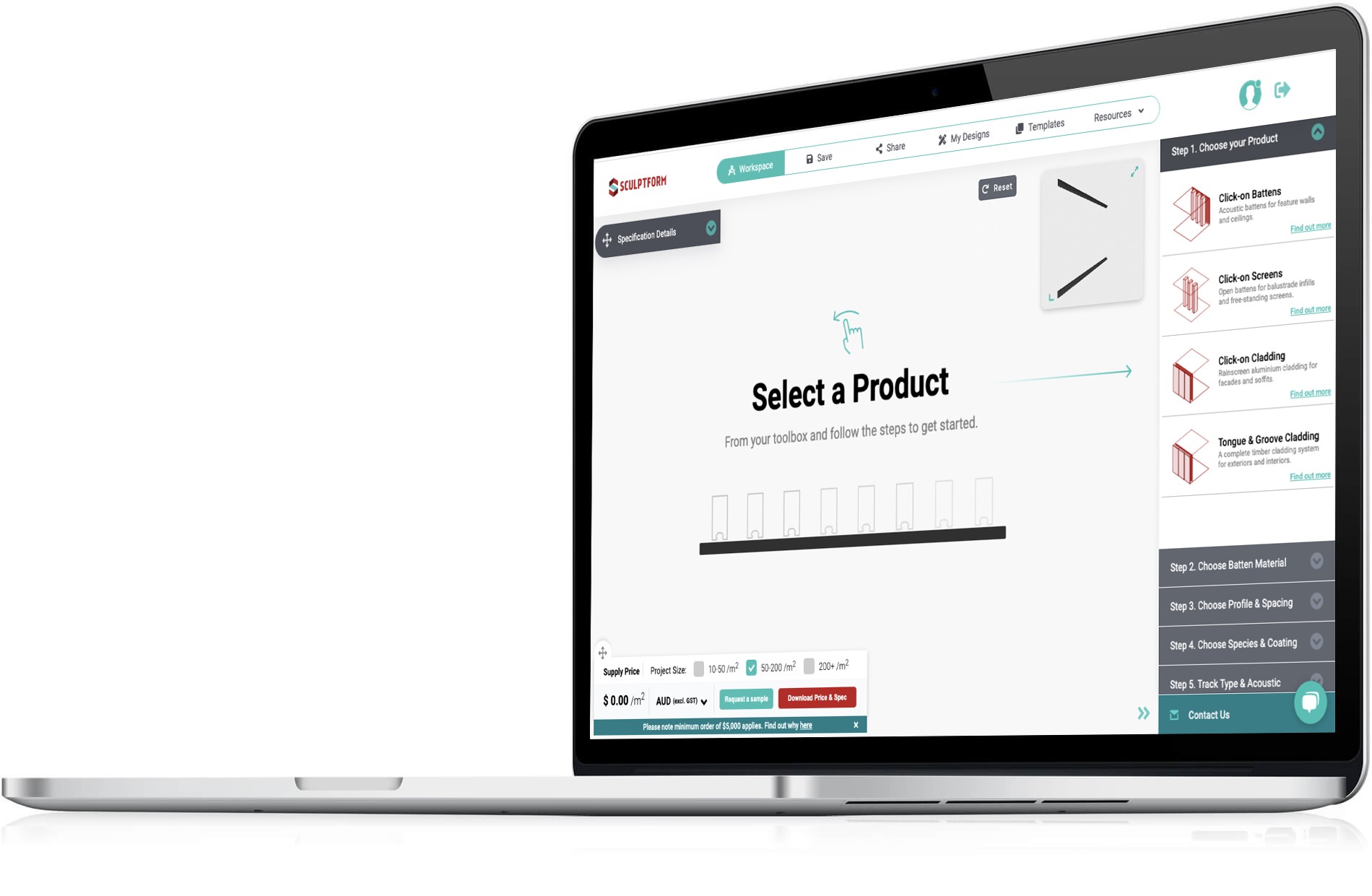 Create your own inspiration
Our Price & Spec tool was created to streamline your design process in an intuitive way. Plus, get real time pricing, specification data and samples for your custom sequence.