Manunda Place
Manunda, means 'Place Near Water', and the new Manunda Place in Darwin provides extensive views across the city and glistening waterfront beyond.
With architecture by Sissons Architects and interior design by MODE Design, this building's designers paid close attention to Darwin's unique climate and weather conditions while developing this building. Inside it features expanses of timber and Indigenous art incorporated to pay homage to the location and the local Indigenous population and heritage.
Product
Click-on Battens
Materials
"Our client sought a new building to reinvigorate a key site within Darwin's urban precinct. Situated at the busy intersection of Cavenagh and Knuckey it would form an important milestone in the regeneration of the local area. Darwin's northern tropical climate presented specific challenges — soaring temperatures, cyclone winds and heavy rainfall all had to be considered — as did the remote location."
Product specifications - Timber ceilings
| | |
| --- | --- |
| Product | Click-on Battens |
| Species | Blackbutt |
| Profile | Block, 32x32mm |
| Spacing | 48mm |
| Coating | Clear oil |
| Track | 45x32mm suspended ceiling track |
| Acoustic backing | Yes |
Timber Batten Walls
Timber is certainly the star of the interiors near the entry, common areas and various elevators. Made from durable blackbutt, (sadly no longer available) timber is a smart choice in these high traffic areas, as it can withstand strong knocks and bumps.
Click-on Battens are also installed on multiple ceilings, helping to bring together large open spaces and add oodles of warmth.
Project Summary
Architect
Sissons Architects
Interior Design
MODE Design
Builder
Hutchinson Builders
Installer
Northern Trade Soulutions
Photographer
Simon Whitbread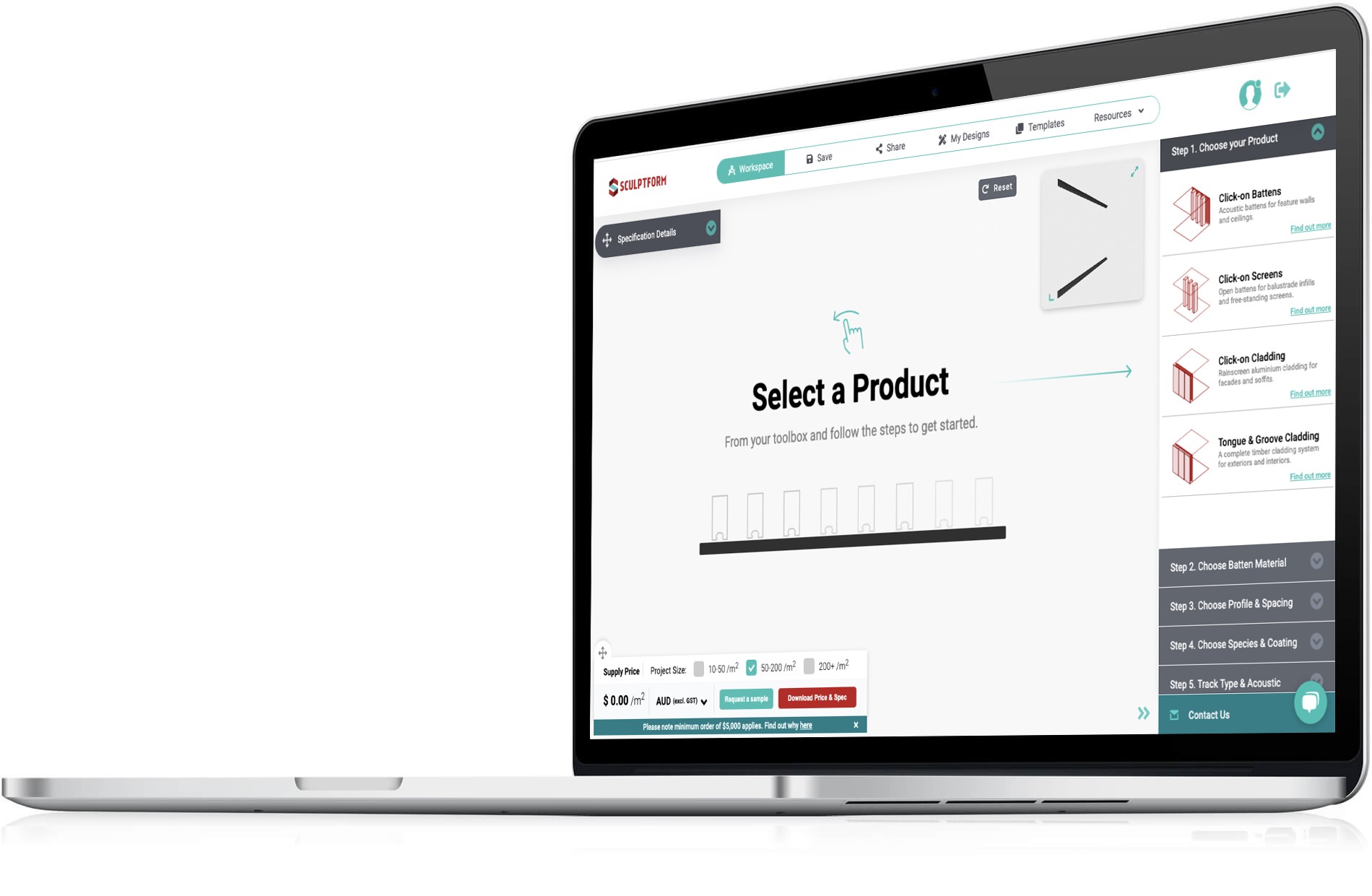 Create your own inspiration
Our Price & Spec tool was created to streamline your design process in an intuitive way. Plus, get real time pricing, specification data and samples for your custom sequence.