Mona Vale Surf Life Saving Club
Mona Vale Surf Life Saving Club has been patrolling the same stretch of beach for 100 years, its clubhouse a familiar sight at the top of the beach for generations. Having been through four re-builds over the past century, the latest iteration by Warren and Mahoney is sure to stand proudly for many decades.
The design features three dramatic glass pavilions and a terrace overlooking the golden sand and wild-looking surf across the northern beaches. Click-on Battens in Blackbutt timber make a statement heavily across the first floors facade, as well as throughout the interior.
Product
Click-on Battens
Materials
Embraced by the community
With surf clubs playing a crucial role in coastal life, the design needed to achieve community buy-in as well as a sense of pride. The architect undertook a detailed use analysis of the inner workings of the club to optimise operational efficiencies and consultation with council and the public was vital in informing the design.
The resulting solution has three elevated glass pavilions housing a restaurant, lounge bar, function room and at ground level there is also a cafe; welcoming locals and the many visitors to the area.
Product specifications: Exterior (first-floor)
| | |
| --- | --- |
| Product | Click-on Battens |
| Material | Timber |
| Species | Blackbutt |
| Profile | Block, 40x30mm |
| Finish | Clear oil |
| Mounting track | Standard mounting track |
Project Summary
Architect
Warren and Mahoney
Builder
Kane Construction
Subcontractor
AKM Projects
Photographer
Sean Fennessy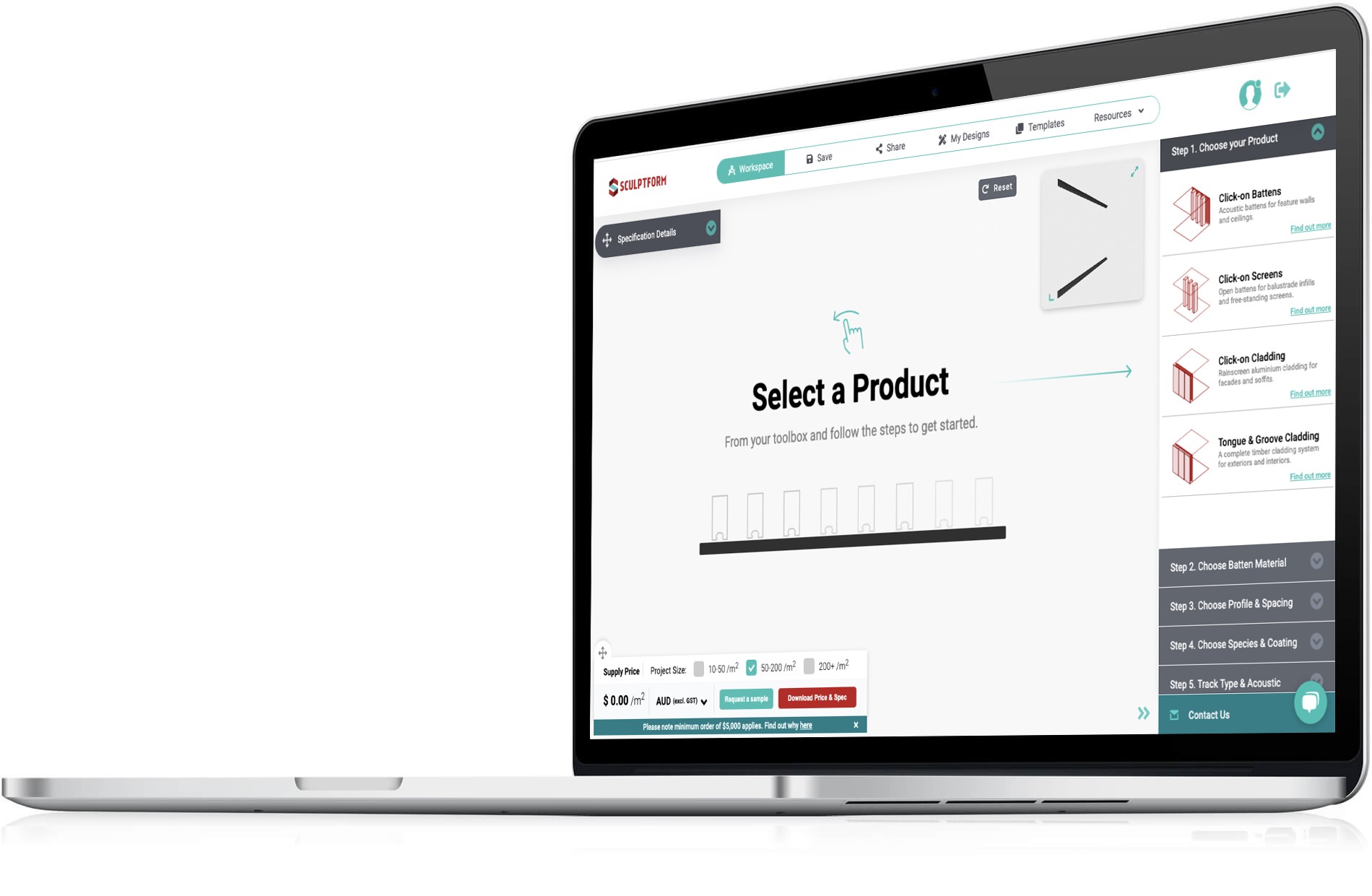 Create your own inspiration
Our Price & Spec tool was created to streamline your design process in an intuitive way. Plus, get real time pricing, specification data and samples for your custom sequence.