How to specify Sculptform
A product specification, also known as a 'spec', is a document outlining the product included in a design, how it will be built, what it will look like and any relevant requirements and functions.
A thorough understanding of the product is needed to write a good specification, and it's even better if it's clearly formatted and easy to understand. This greatly helps the builder and installer and also means it's less likely to be substituted by another product.
If this all sounds like a lot of work, we can help. We have various resources to get you an ace specification of our product for your project's design.
Keep reading to find out the most suitable way for you to specify our products and what needs to be included.
What needs to be included in a Sculptform specification
| | |
| --- | --- |
| Project name: | A project name is vital for our records. |
| Product: | Tell us which product/s you are specifying |
| Application type: | Where is the product being installed?  |
| Profile sequence: | Sequence of profile/profile size and spacing. For example: (30mm space), 30x60 Block (30mm space) , 30x30 Dome (30mm space), 30x19 Flute. |
| Spacing: | How far apart is each piece of product?  |
| Species/Finish: | For timber, include the species the product is created out of. Aluminium, the type of |
| Coating: | For timber, what coating is applied? Is it oil or polyurethane? |
| Mounting track type: | Standard, slim, curving, suspended ceiling and split track. |
| Mounting track colour:   | We have a range of colours to choose from. |
| Acoustic backing:   | A simple 'yes' or 'no' here is required. |
| Acoustic rating (If applicable):  | We can help determine the acoustic rating if you require it. |
Things to consider when specifying
If these simple elements are not considered early enough, they can derail a project and render a lot of specification work useless.​
Fire
What compliance do you need to meet?

Can you use timber or would Wood Finish Aluminium be more suitable? ​
Engineering
Are there any structural considerations?

​
Cost
Services
How will services be integrated?
How to get a specification
Price & Spec
Our Price & Spec tool contains powerful features and an intuitive interface to get you from your earliest ideas, through to your final design. It's designed to save you time and make your job easier.
Envisage, budget, and specify our range of products

Easy to use, just drag and drop features to create your own design

Everything from material type, profile, size, coating, track, spacing and acoustic backing.

Acoustic and fire data is also provided to help ensure compliancy.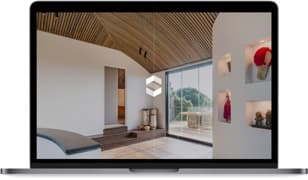 Create your own inspiration
Our Price & Spec tool was created to streamline your design process in an intuitive way.
Get Started
Sculptform Support Team
If you'd prefer to let us handle the process of providing a product specification for your design, we have a whole team available to assist. Work directly with a knowledgeable sales representative and our customer service team who will coordinate every detail of your project with you. They can even help with budget requirements and product suitability.