JARtB House
Nestled down an attractive tree-lined street in the sought after Melbourne suburb of Toorak, is the home of highly-renowned architect Billy Kavellaris. Designed by Billy himself from his international award-winning architecture firm, Kavellaris Urban Design, the house successfully combines architecture and art to create a gallery-like residence.
Product
Click-on Battens
Materials
Has This Project Inspired You?
The following table holds specification details for the Click-on Battens used in JARtB house. Use this as a guide to create your own specification or use our online Price & Spec tool to quickly envisage, budget, and specify your project. Learn more about our tool below or view this project in Price & Spec.
Product Specifications
| | |
| --- | --- |
| Product | Click-on Battens |
| Material | Timber |
| Species | White Oak |
| Profile | Flute - 60x19mm |
| Coating | Clear oil |
| Track | Standard |
| Acoustic backing | Yes |
Project Summary
Architect
Kavellaris Urban Design
Location
Toorak, Melbourne
Photographer
Peter Bennetts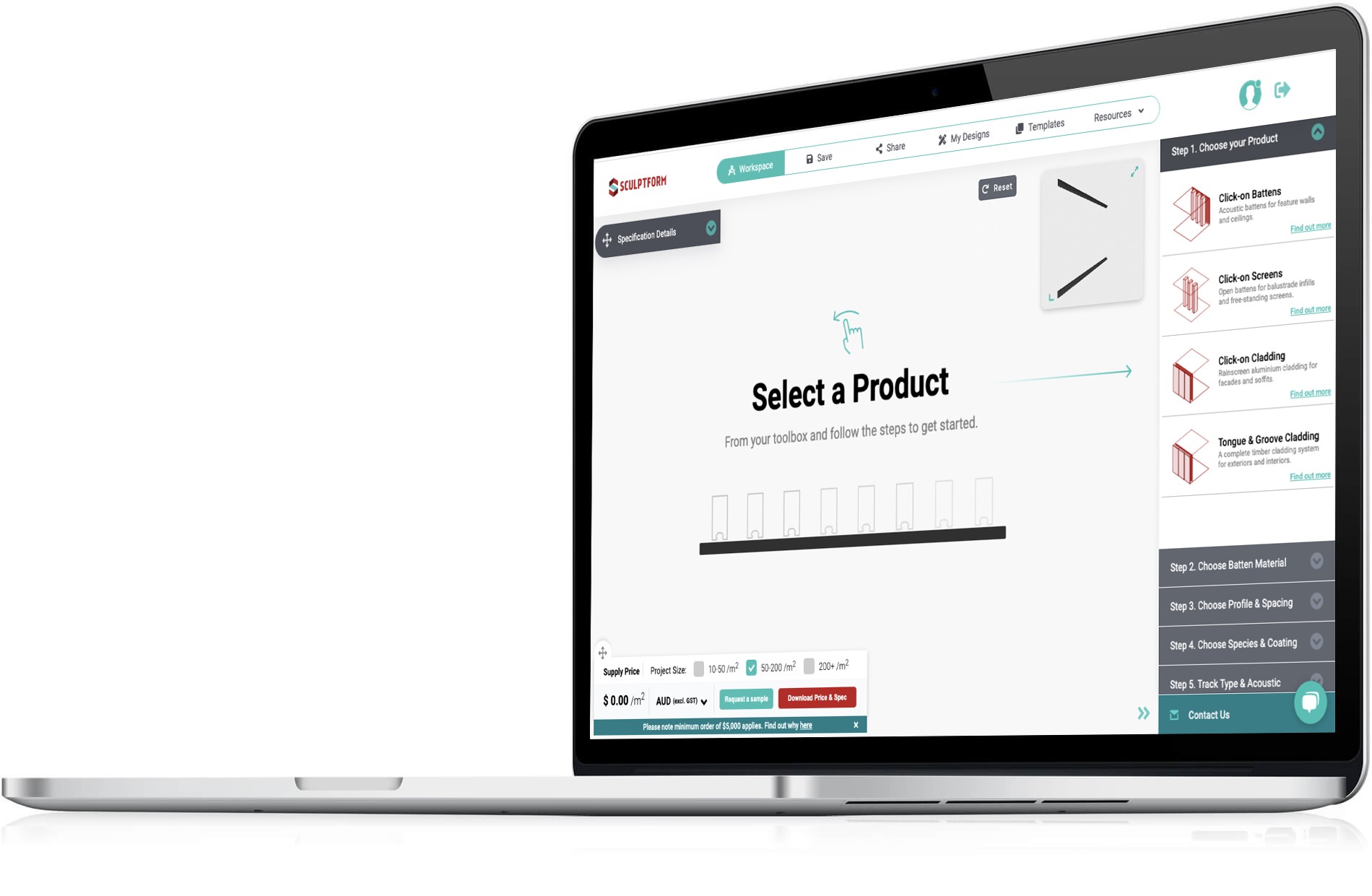 Create your own inspiration
Our Price & Spec tool was created to streamline your design process in an intuitive way. Plus, get real time pricing, specification data and samples for your custom sequence.