Kildare College
Tasked with designing an impressive and modern visual statement, architects Walter Brooke have created exactly that in the new multi-purpose centre at Kildare College.
Kildare College in Holden Hill is one of 10 Kildare Ministries schools throughout Australia and has been open since 1966. With over 450 students, the new $4.5 million development is designed to provide a space that can be used for many activities. The feature facade incorporates curves easily, creating a simple, yet stunning look.
Product
Facade Blades
Materials
Specification Details
| | |
| --- | --- |
| Product | Sculptform Facade Blades |
| Blades Size/s | 50x150mm |
| Finish | Silver Kinetic Pearl Satin Powder Coat |
| Gap | 150mm |
| Rail Type | Rail Type - 50x50mm Standard (powder coated to match) |
Sculptform Supply and Install
The feature facade at Kildare College was supplied and installed by Scultpform, working in conjunction with a partner installer Nehco as a subcontractor. Our Supply and Install contracts are designed to provide value to the Main Contractor, our expertise in our systems ensuring we deliver a quality finish on time and on budget. Working with the curved forms of the facade added a layer of complexity, which was easily handled by our on-site project management team.
Every project has its unique difficulties, and Kildare College was no exception. A few challenges and the unique methods we used to overcome them included –
Working with any curved feature adds to the complexity of a project. The advantage of our Facade Blade system is that curves are easily dealt with via our proprietary system and our experienced project team. This is a key benefit in collaborating with us at Sculptform, our experience in dealing with projects allows us to overcome each hurdle, helping to stick to deadlines and manage the budget.
Our install ethos is to complete as much work in our Australian factory as possible to minimise time on site. This habit serves us well in our mission to avoid disruption to the critical path of the Main Contractor. In the case of Kildare College, each blade was labelled before being sent out, allowing us to install them in the required sequence quickly and efficiently.
Project Summary
Builder
Sarah Constructions
Photographer
Tom Roschi Photography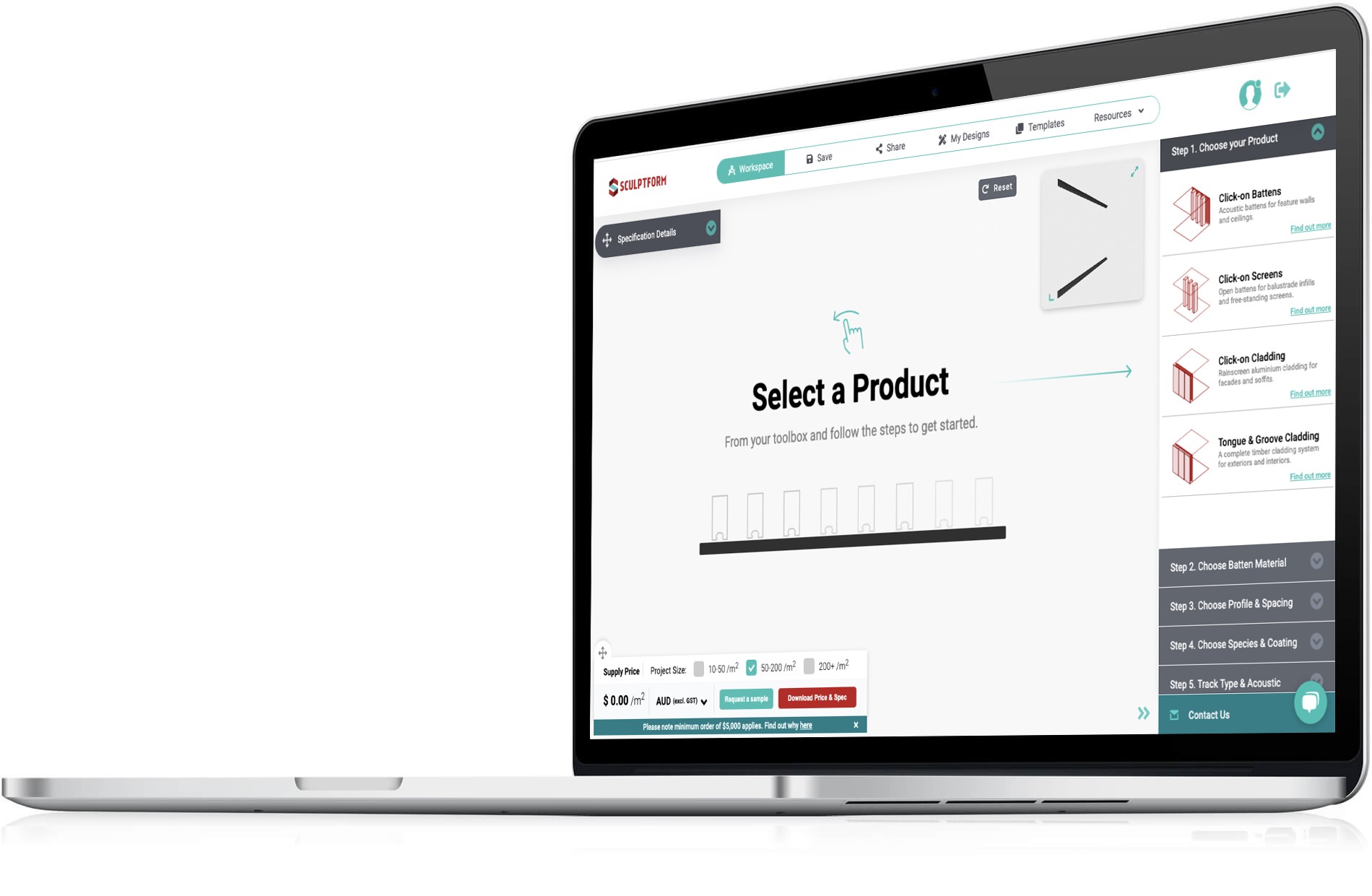 Create your own inspiration
Our Price & Spec tool was created to streamline your design process in an intuitive way. Plus, get real time pricing, specification data and samples for your custom sequence.