Sydney Coliseum
The distinct grandeur of The Sydney Coliseum Theatre captivates guests as soon as they arrive and enter its spectacular walls. 
Designers Cox Architecture had an ambitious design intent to begin the theatre experience well before the stage curtains part, which incorporated Sculptform Timber Click-on Battens in Blackbutt throughout the project.  
Product
Click-on Battens
Materials
Stage Curtain Lends Inspiration
The Coliseum's form is easily distinguishable; a prominent flowing concrete curtain sweeps across foyers and around the auditorium creating a fluid movement which mirrors that of a stage curtain. Two thousand square meters of our timber Click-On Battens were chosen to line the expansive walls of the theatre, foyer and heights of the atrium – with sunlight streaming in through the sizeable skylight and window panes. Timber Click-on Battens were installed vertically, creating linear textures which contrast with the organic curves of the Coliseum. 
Specification Details
| | |
| --- | --- |
| Product | Sculptform Click-on Battens |
| Material | Timber |
| Species | Blackbutt |
| Profile | 32x60mm |
| Spacing | 16mm, 64mm |
| Coating | Clear Poly |
| Mounting Track | Standard / Curving |
| Acoustic Backing | Custom Double Layer Solution |
Exceptional Acoustics
The use of timber Click-on Battens in the proscenium arch theatre creates warmth and an intimate atmosphere for the 2000 people it can seat throughout its two tiers of raked seating. In addition to providing aesthetic value, timber battens also lend significant theatre acoustic qualities, as they dampen medium to high pitched sounds. We worked with Marshall Day Acoustics to devise a custom solution to achieve the required Noise Reduction Coefficient (NRC). We placed two layers of acoustic backing behind evenly spaced battens and put additional backing between wider battens to further enhance sound absorption. By positioning porous acoustic backing behind the timber battens in addition to leaving an air gap, a board resonator is formed which, when it vibrates, effectively dampens low sounds that are problematic for theatres. 
To calculate the NRC for your project, you can use our Price & Spec Tool. In this tool, you can input the variables of your project, such as the air gap and quantity of battens needed, which will generate an approximate NRC for your specific application. 
Project Summary
Architect
Cox Architecture
Photographer
Guy Wilkinson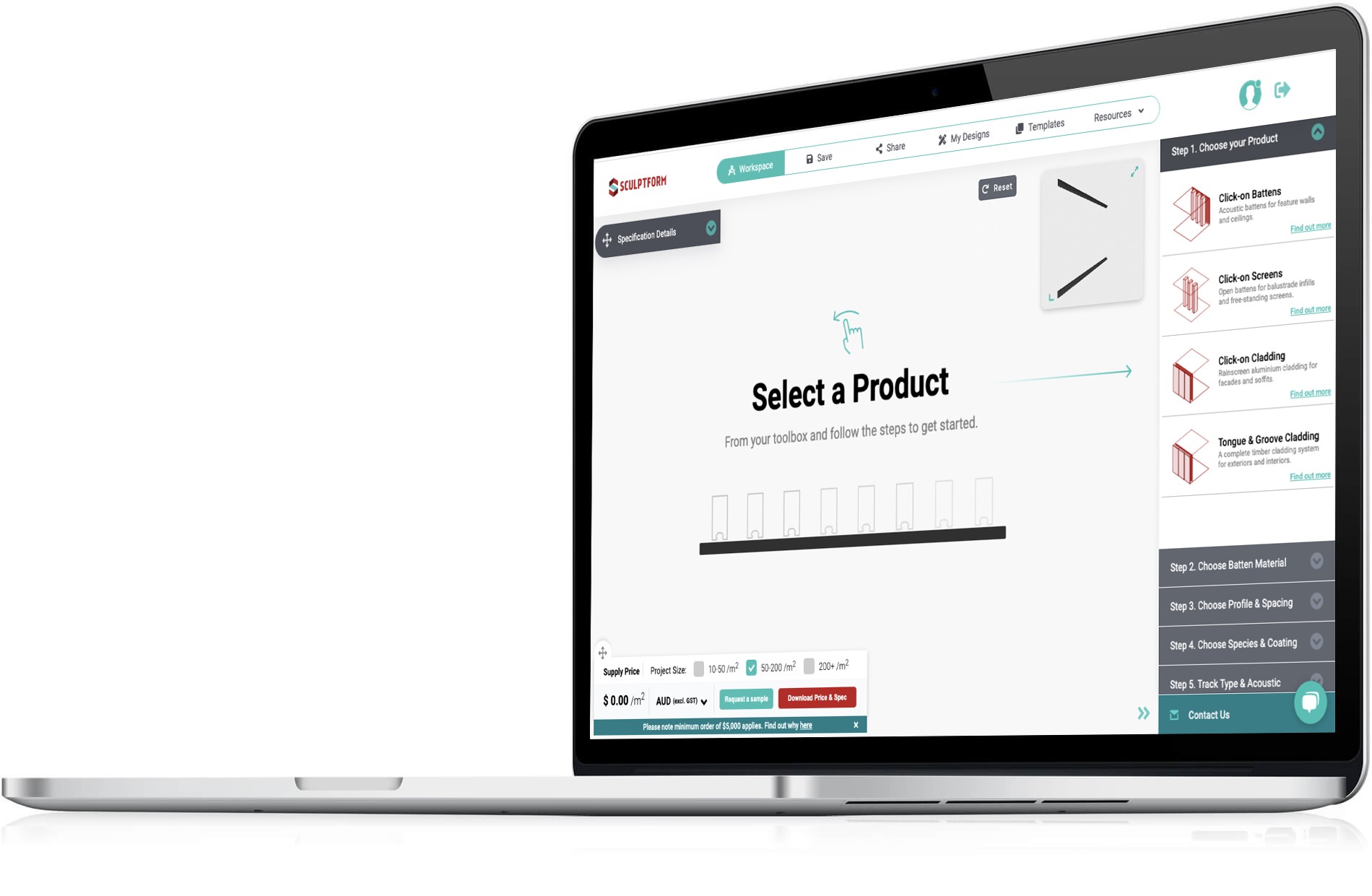 Create your own inspiration
Our Price & Spec tool was created to streamline your design process in an intuitive way. Plus, get real time pricing, specification data and samples for your custom sequence.