Waiparuru Hall
Designed by Warren and Mahoney, Waipārūrū Hall is an exciting new student residence that opened in 2020 at the University of Auckland.
It is home to 786 residents across two towers and is the university's first residence to have food stations offering cuisines from different cultures. It is also the largest fully catered hall in New Zealand. Residents also enjoy communal facilities, with study and recreation spaces.
Product
Click-on Battens
Materials
Project Specifications
| | |
| --- | --- |
| Product | Click-on Battens |
| Material | Timber |
| Species | Vic Ash |
| Profile | Block - 42x42mm, 22x42mm |
| Spacing | 15mm |
| Coating | Clear Poly |
| Track | Curving Mounting Track 45x17mm |
Award-Winning Design
Waipārūrū Hall challenges the norm for student accommodation. Catered for Gen Z and the future Gen Alpha students, the design promotes diversity and inclusion, fosters learning and talent and provides a welcoming sense of place – so much more than a place to sleep. The two towers are connected by a Podium, with this communal space promoting 'LIVE, LEARN, EAT' influenced by pedagogy, workplace and hospitality design.
2021 NZIA Auckland Architecture Award – Colour
2021 NZIA Auckland Architecture Award – Housing Multi
2020 Designers Institute of NZ Best Awards – Silver – Public + Institutional Spaces/Built Environments
2020 Designers Institute of NZ Best Awards – Silver – Colour Award Spatial
Batten Variation
Our Vic Ash Click-on battens are used internally on walls throughout the entrance and reception area. Aesthetic appeal is added to the timber walls by using different sized battens to create variation. The battens were also tinted with Natural Accent Clear Poly to match the look of American White Oak. The battens were installed in a sequence of: 42×42, 22×42, 42×42, 22×42, 22×42, 42×42, 22×42, 42×42, 42×42.
Material Mix
The main entrance blends the interior to the streetscape outside by incorporating raw and polished concrete and an expanded mesh halo over the reception desk. However, the use of light coloured timber in the space helps to break up the robust interior materials by providing some warmth and softness into the mix. 
Project Summary
Architect
Warren and Mahoney
Builder
Dominion Constructors
Location
Auckland, New Zealand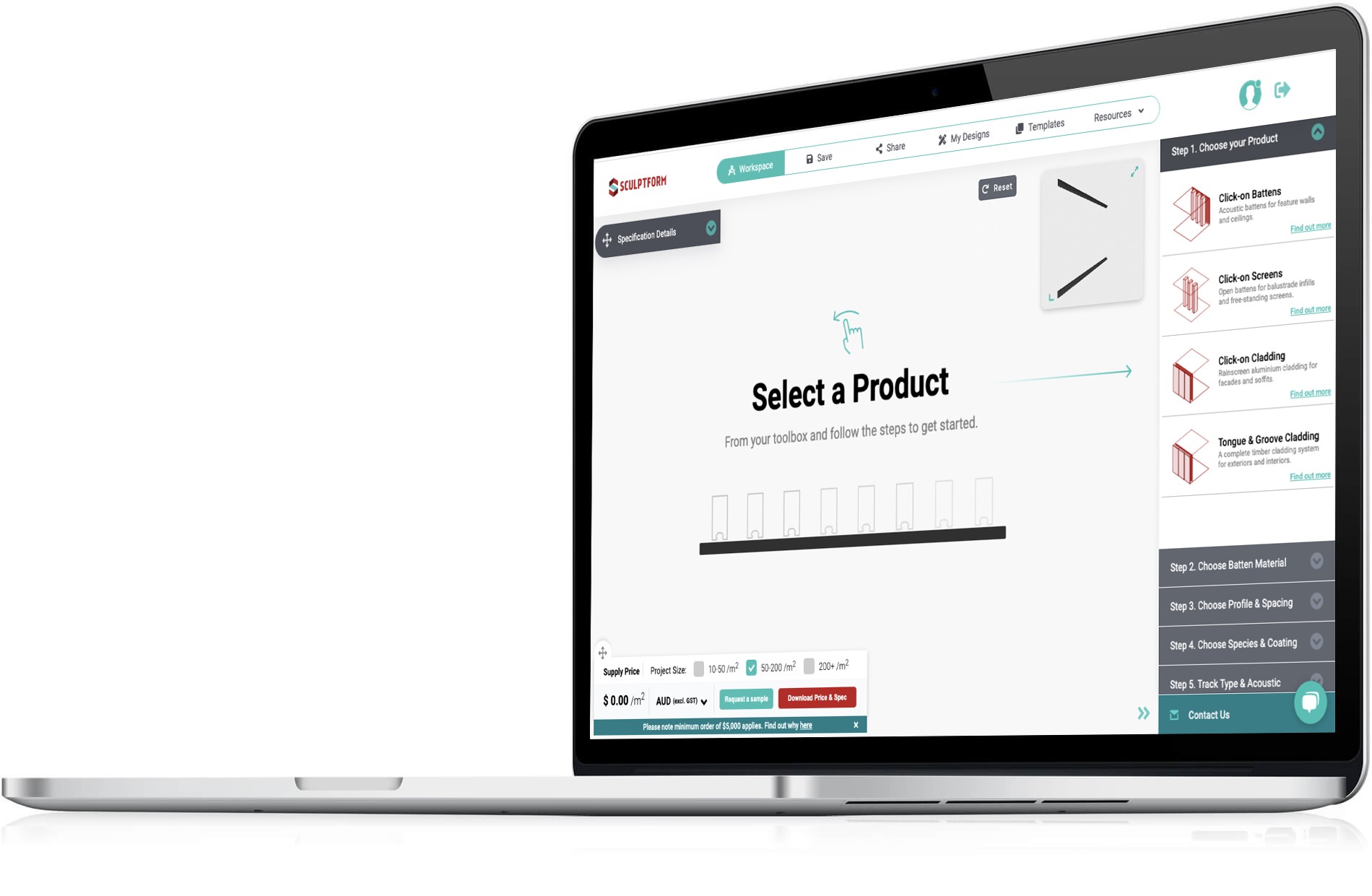 Create your own inspiration
Our Price & Spec tool was created to streamline your design process in an intuitive way. Plus, get real time pricing, specification data and samples for your custom sequence.