How pricing works at Sculptform
You've got a project, you've got a design, you've looked at our products, and now you want to know how much it's going to cost.
Maybe you're submitting a tender. Maybe you're looking for value management options. Maybe you're ready to order. These are all things we are here to help you with, and most of the information you need is no more than a couple of clicks away. 
Tender pricing and square metre rates (SQM)
To make things simple, the initial price you will get from us is a square metre rate (SQM). This price covers everything that you will need to install our system – battens/boards/blades, track, clips, all of our standard trims and delivery to site (or to the nearest port for international orders).
This price does not include screw fixings, sarking, non-proprietary trims and flashing including roll-formed trims or angles, project-specific engineering and any substrate required behind the system such as framing and suspended ceiling components.  
All you need to do is multiply the SQM by the area to calculate the overall supply price of the product.
To give you an accurate SQM, we will need to know the following (we have used Click-on Battens as an example) –
Material (i.e. timber species or aluminium)

Profile (e.g. block / dome / flute)

Batten size – width x depth (e.g. 32mm W x 60mm D)

Gap between battens

Finish or coating (e.g. clear oil for timber or standard powder coat for aluminium)

Acoustic backing requirements

Rough idea of the area/s of the product/s (i.e. 0-100m², 100-300m² or 300m²+)
If you have this information or want to speak to someone on our team about the options available, call us on 1800 008 828 or send us an email at support@sculptform.com
How you can get instant pricing
This is where it gets good. You can access the pricing for our standard systems directly from our online Price & Spec tool – and these prices are guaranteed. This is the tool that our estimators use to price our systems, so you can be confident that these prices are accurate. Learn how to save time specifying here. Custom solutions can be priced by our team, who will work with you to develop a solution that meets project-specific requirements.
The other thing that our Price & Spec tool is great for is looking at value management options. If you know that you need a product to meet a certain budget, you (or we) can adjust things like the batten spacing, coatings and species until you find something that meets your requirements. Read our handy guide to value management using our products here. 
Still want us to do it for you? Absolutely! Just send us through the Product Specification and Drawings, and we'll happily do the quantity take-off to create a formal quote for you.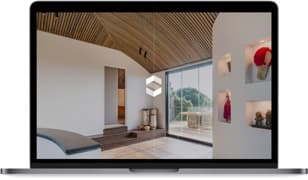 Create your own inspiration
Our Price & Spec tool was created to streamline your design process in an intuitive way.
Get Started
Ready to Order?
When you're ready to order we'll create a Bill of Quantities (BOQ) for the products you require. This BOQ is a breakdown of each product, along with the quantities required for each component. To do this we request a copy of the current drawings and create an up-to-date quantity take-off. 
We want to make sure that we are supplying exactly what you need. So before you order, we will go through the BOQ and drawings with you, explain how we arrived at the final quantities, and answer any questions that you might have. We want you to be as satisfied with our product as we are!
If you have any questions about our pricing process, please contact us on 1800 008 828 or  email support@sculptform.com
Written by Meghan Kelly
Head of Estimating
meghan.k@sculptform.com