Abercrombie Building – University of Sydney
The Abercrombie Building at the University of Sydney Business School uses Click-on Battens to create a feature ceiling which creates a premium aesthetic without a premium budget.
Designed by Woods Bagot and Kann Finch Group, the Abercrombie building takes advantage of the flexibility Click-on Battens allow the designer by creating a cost-effective feature ceiling. A creative sequence of battens is used with large spacing, creating linear textures over a huge ceiling area.
Product
Click-on Battens
Materials
Specification Details
| | |
| --- | --- |
| Product | Click-on Battens |
| Material | Timber |
| Species | Blackbutt |
| Coating | Clear Poly |
| Profile | 22x42mm Block, 60x19mm Block, 32x32mm Block Repeating |
| Spacing | 100mm |
| Mounting Track | Suspended Ceiling |
| Acoustic Backing | No |
Project Summary
Architect
Woods Bagot, Kann Finch Group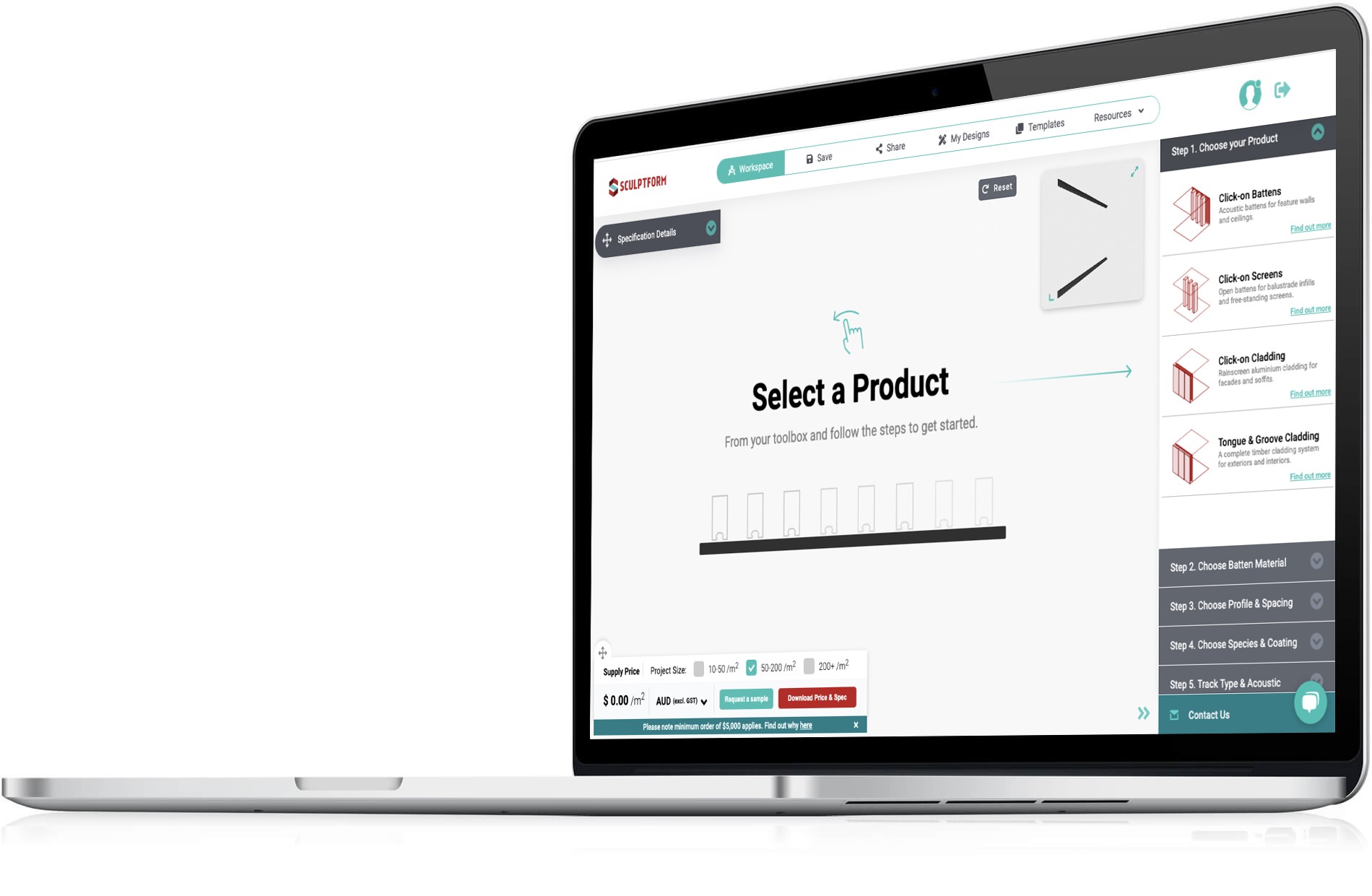 Create your own inspiration
Our Price & Spec tool was created to streamline your design process in an intuitive way. Plus, get real time pricing, specification data and samples for your custom sequence.