Brindabella Circuit
Touted as one of the country's greenest business centres, the Canberra Airport Business Park has raised the bar even higher with 6 Brindabella Circuit. The building features two mixed-use environmentally sustainable buildings boasting gold WELL ratings.
Outside, across the expansive covered plaza, aluminium Click-on Battens in a Wood Finish feature. Designed to imitate Blackbutt, the underside of the roof brings warmth and biophilic elements to the outdoor area.
Product
Click-on Battens
Materials
Impact on Wellness
While building performance is now considered an essential component of building design, a new focus on human performance offers occupants more opportunities to cultivate a healthy lifestyle. The WELL ethos extends to technology, which allows office lighting to change with the circadian rhythms of the body, softening the light later in the day as the sun goes down.
Getting fresh air and exercise is also made easy with a covered, landscaped plaza between the two new buildings and an oval on the doorstep. There's also a gym and tennis courts nearby.
The well thought through design is driven by demand. Employers want to be an employers of choice, so they want to have co-working spaces, cafes, childcare – all the things that make many hours working in the office much more attractive
Product Specifications - Soffit
| | |
| --- | --- |
| Product | Click-on Battens |
| Material | Aluminium |
| Finish | Wood Finish - Blackbutt |
| Profile | 100mm x 25mm |
| Mounting Track | Standard Mounting Track (Black) |
| Acoustic Backing | Group 1 Fire Rated |
Project Summary
Builder
Construction Control
Sector
Commercial Mixed Use
Location
Canberra, Australia
Photographer
The Pixel Collective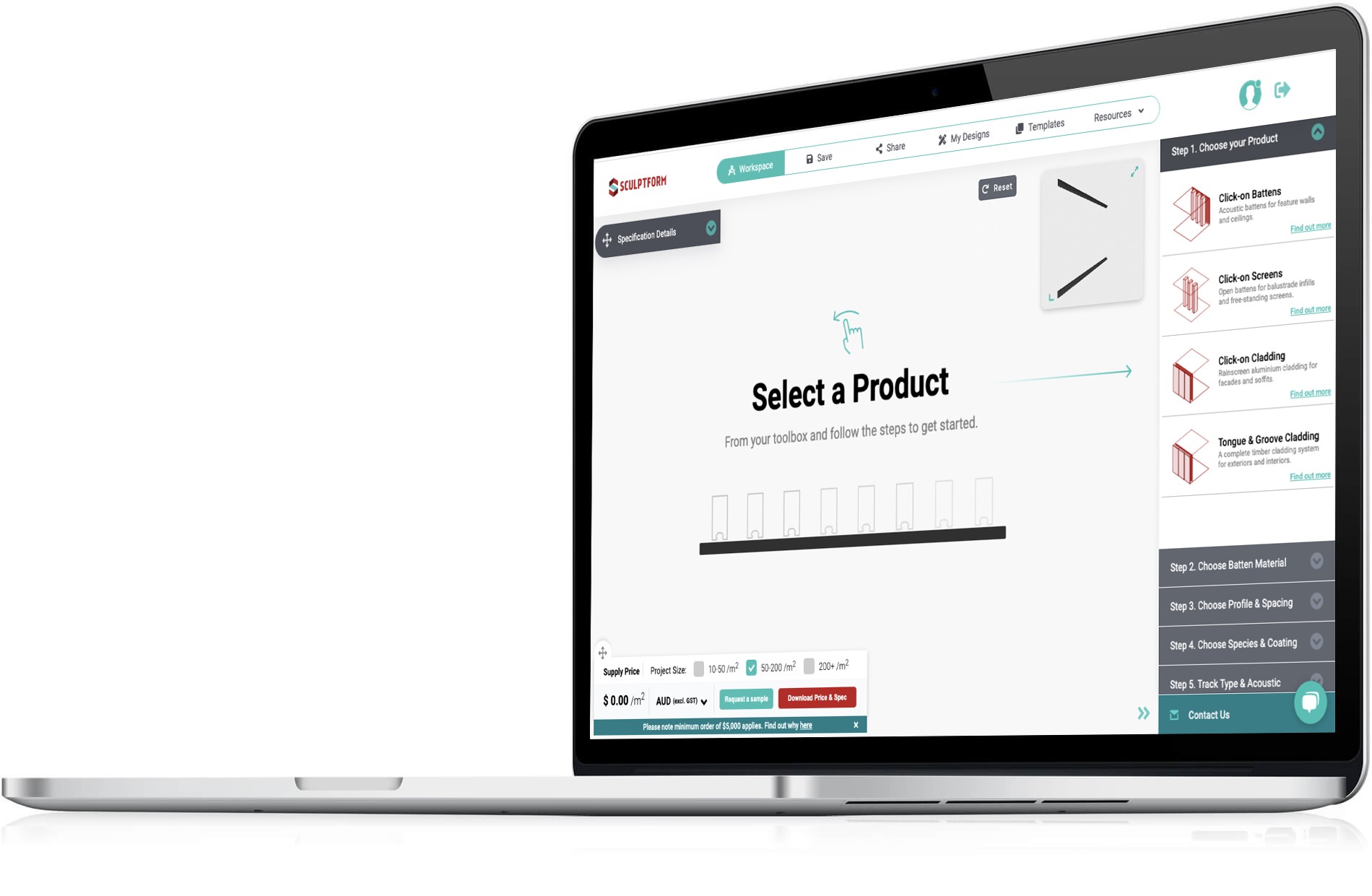 Create your own inspiration
Our Price & Spec tool was created to streamline your design process in an intuitive way. Plus, get real time pricing, specification data and samples for your custom sequence.