Campbell House
Designed by Tonkin Zulaikha Greer Architects, Campbell House is a stunning example of blending old with new.
The location performs as a workplace and is fitted with an abundance of timber elements, with beautiful Australian Ash Click-on Battens across the ceilings in the light-filled dining and lounge areas.
Product
Click-on Battens
Materials
Textured Australian Ash Feature Ceilings
Beautiful australian timber is used throughout the ceilings in the workplace, predominantly across the communal kitchen and dining/lounge area.
The linear patterning of the battens on the ceiling adds some nice texture to the space which is dominated by white walls and polished concrete flooring.
"A design approach is seated in the relationship between the two generations of building – how one is situated against the other, how the detail strengthens the contemporary without detracting from the inherited and how contemporary usage operates smoothly in the new arrangement."
Product Specifications - Timber Feature Ceiling
| | |
| --- | --- |
| Product | Click-on Battens |
| Material | Timber - 100% PEFC certified |
| Species | Australian Ash |
| Profile | Block, 30x55mm |
| Spacing | 30mm |
| Coating | Natural Accent - Matt 5-10% Gloss - Colour - Half strength Whitewash |
| Track | Standard mounting track |
Project Summary
Architect
Tonkin Zulaikha Greer Architects
Photographer
Cieran Murphy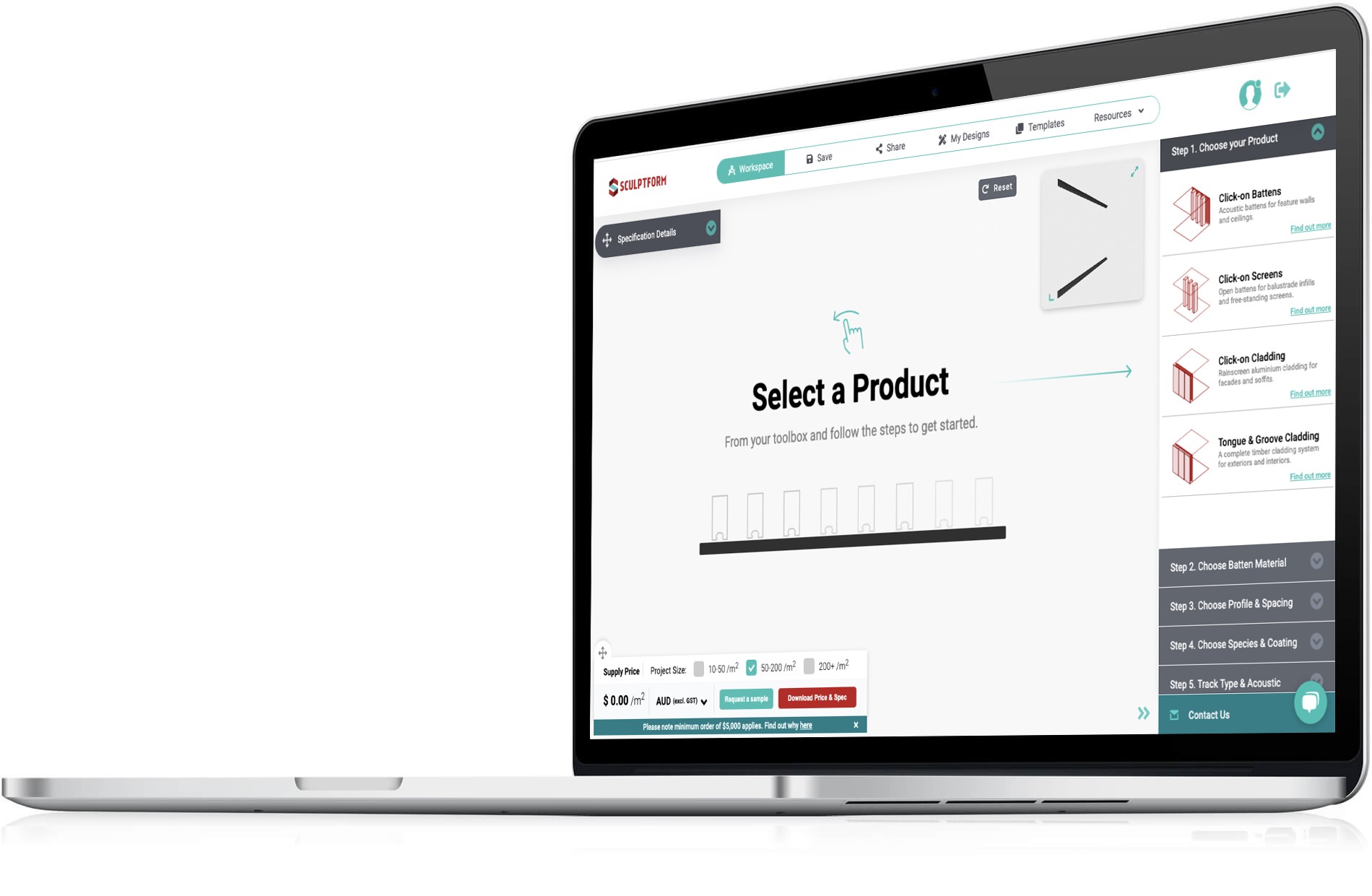 Create your own inspiration
Our Price & Spec tool was created to streamline your design process in an intuitive way. Plus, get real time pricing, specification data and samples for your custom sequence.