End of Trip Facility at 179 Queen Street
Who knew an end-of-trip facility could look so eye-catching! Our Click-on Battens, paired with integrated linear lighting, makes a beautiful illuminated statement for all who arrive and depart.
Designed by PTID, who specified Spotted Gum timber battens in a block finish to surround the facilty. Offering duraility and natural biophilic elements to a very urban area.
Product
Click-on Battens
Materials
Durable Spotted Gum Click-on Battens
Spotted Gum is an excellent species of choice for an application such as this. As the timber is bound to recieve plenty of bumps and scrapes as people (and bikes) meander around it, choosing a durable timber species was paramount.
Spotted Gum is the toughest timber that we offer and is perfect for both interiors and exteriors. In this project, Click-on Battens were provided in set lenths, with a longer piece on top and shorter length, on the lower part.
Product Specifications - Timber Battens
| | |
| --- | --- |
| Product | Click-on Battens - Timber |
| Species | Spotted Gum |
| Profile | Block - 40x19mm |
| Spacing | 40mm |
| Coating | Clear Oil |
| Acoustic backing | Yes |
| Track | Standard mounting track |
Integrating Lighting Within Battens
Integrated lighting was added within the Click-on Battens, which were precisely cut to allow the range of different shaped icons to slot within. Lighting also needed to be accessible so globes could be changed, with space added to allow for this to happen.
The lighting for this project was provided by Lightmoves, and together with our Click-on Battens, make a stunning feature on this facade.
You can find out more about integrated lighting and the many types available here.
Project Summary
Installer
4 Inch Joinery and Shopfitting
Location
Melbourne, Australia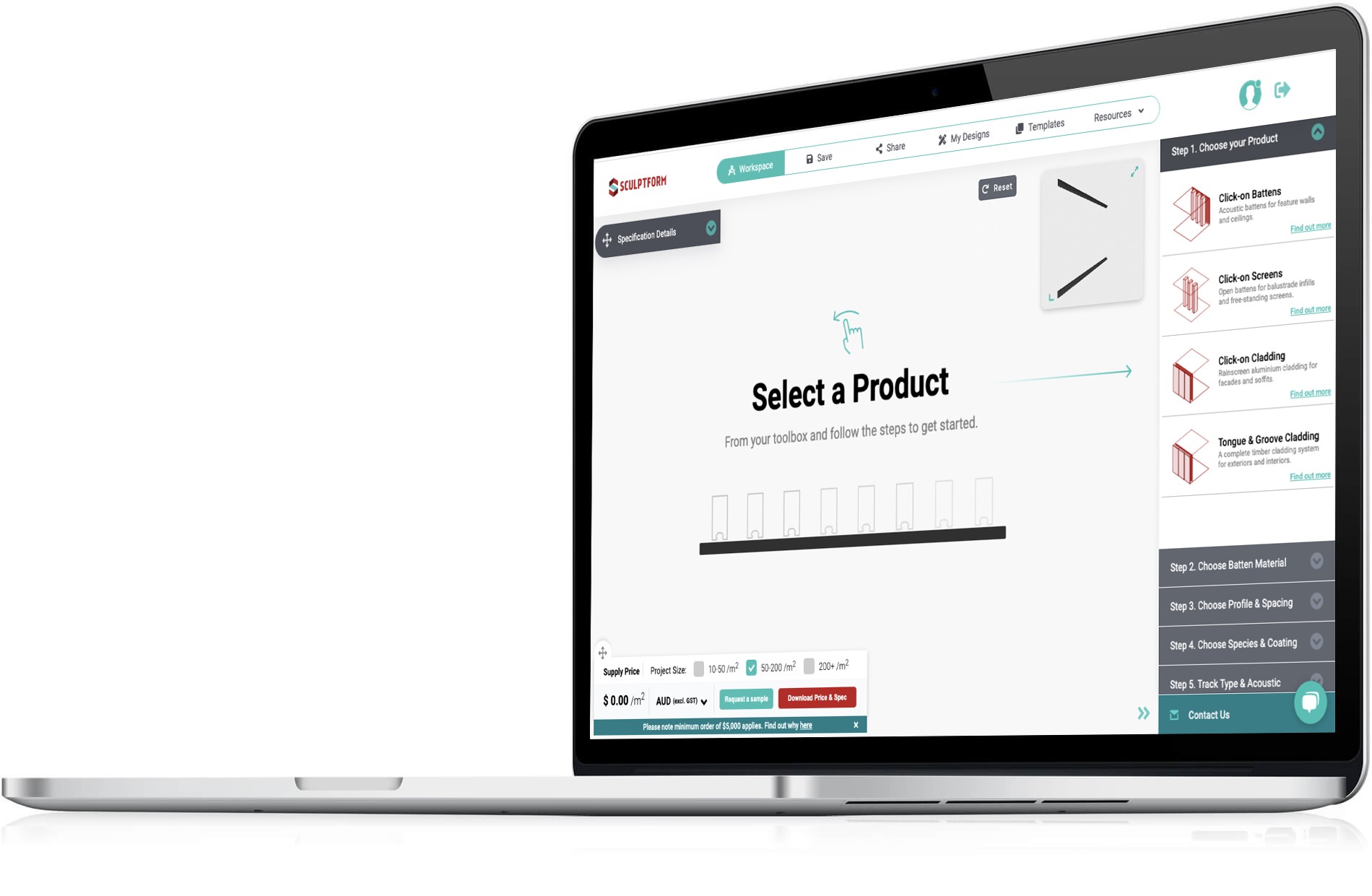 Create your own inspiration
Our Price & Spec tool was created to streamline your design process in an intuitive way. Plus, get real time pricing, specification data and samples for your custom sequence.