Salamanca Building Parliament Square
The Salamanca Building was the first stage of Hobart's Parliament Square redevelopment for the Tasmanian Government. Designed by award-winning architects FJMT, in consultation with renowned heritage architects Design 5, design excellence and enhancement of the public domain was the main focus of the project. 
Product
Click-on Battens
Materials
Design Intent
According to FJMT Studio, the interior design concept 'explores the expression of a contemporary Tasmanian Government building and sets out to create an inclusive sense of identity for staff and visitors. The organic and welcoming design language incorporates references to the enduring beauty of the Tasmanian landscape.'
Sculptform Click-on Battens in spotted gum fit with the design's organic and welcoming intent as the material brings an element of nature indoors, and a host of benefits to people. 
Project Specifications
| | |
| --- | --- |
| Product | Click-on Battens |
| Material | Timber |
| Species | Spotted Gum |
| Profile | Block 32x32 |
| Spacing | 20mm |
| Coating | Clear Oil |
| Track | Standard |
| Acoustic Backing | Yes |
Integrated Lighting
The boardroom includes a ceiling lined with our timber battens and also features integrated lighting between the battens in illuminated lines. This adds a warm glow that radiates off the timber and accentuates the clean lines of timber across the ceiling. In the cafeteria area, lighting shines down upon the vertically installed wall battens; this exacerbates the attractive variation of tone and texture within the pieces of timber.
Lighting is a really effective way to create an ambience and add visual effects to a space. We offer a range of lighting integration options which you can find out about here.
Project Summary
Main Contractor
Hansen Yuncken
Location
Hobart, Tasmania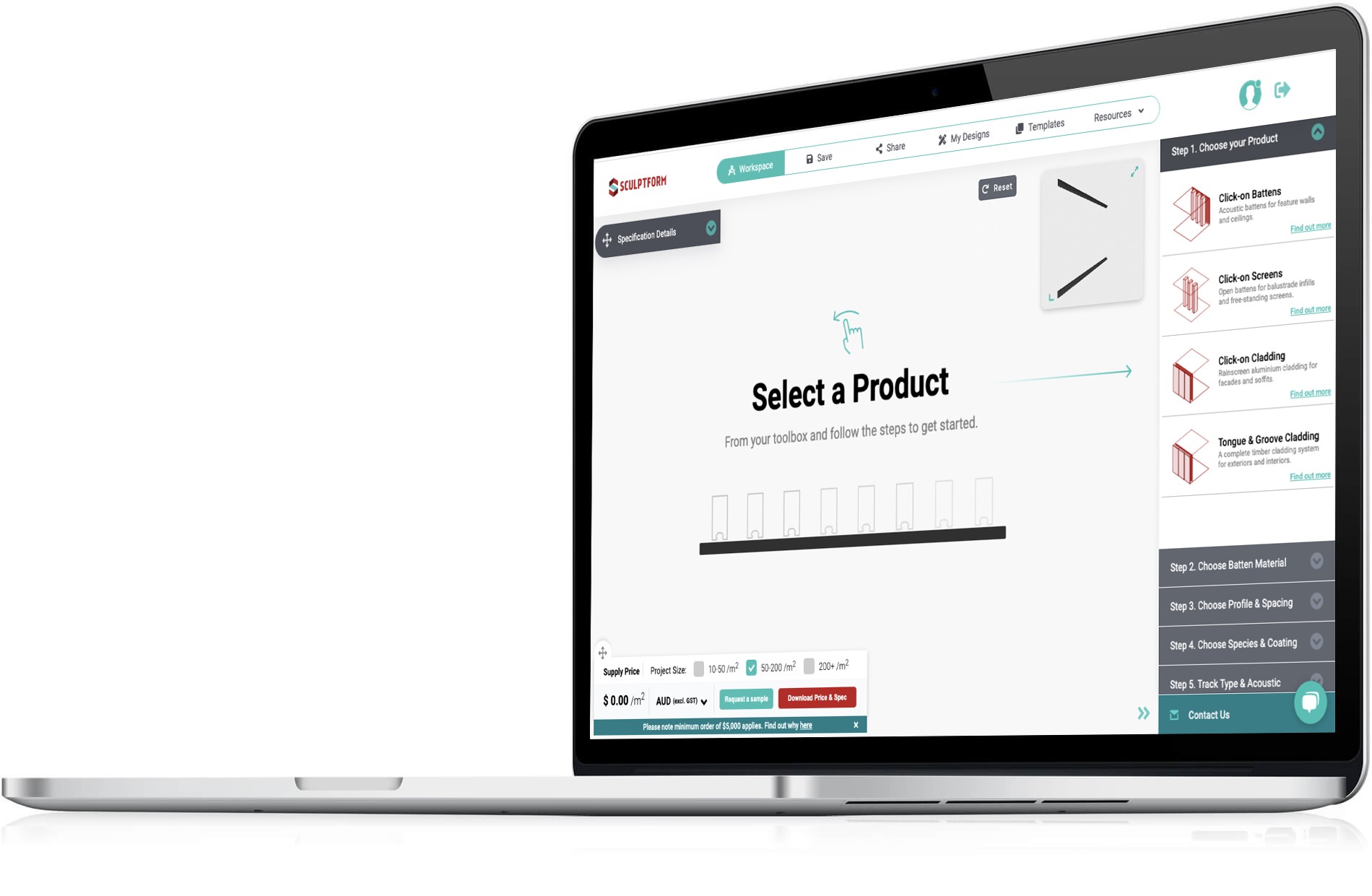 Create your own inspiration
Our Price & Spec tool was created to streamline your design process in an intuitive way. Plus, get real time pricing, specification data and samples for your custom sequence.