Timber feature walls provide a project with a unique natural aesthetic that creates a warm and inviting atmosphere. Sculptform offers a huge range of species and colour options across our products from our collections; Click-on Battens, Click-on Screens and Tongue & Groove Cladding. Providing designers and specifiers with a timber feature wall option to meet any design intent and budget.
How we can help
Our systems are designed to be flexible enough to fit into any design intent, and we are specialists at helping you turn your vision into a tangible feature wall specification. Learn how we can help you create the perfect timber feature wall on your project below.
Be inspired by our past projects
Have any questions?
Our clients are at the heart of every project. It's our job to deliver on the big picture and the smallest detail. We're your proactive design partner – we'll listen to what you really need and work with you to make sure the job gets done right.
We would love to hear about your next project!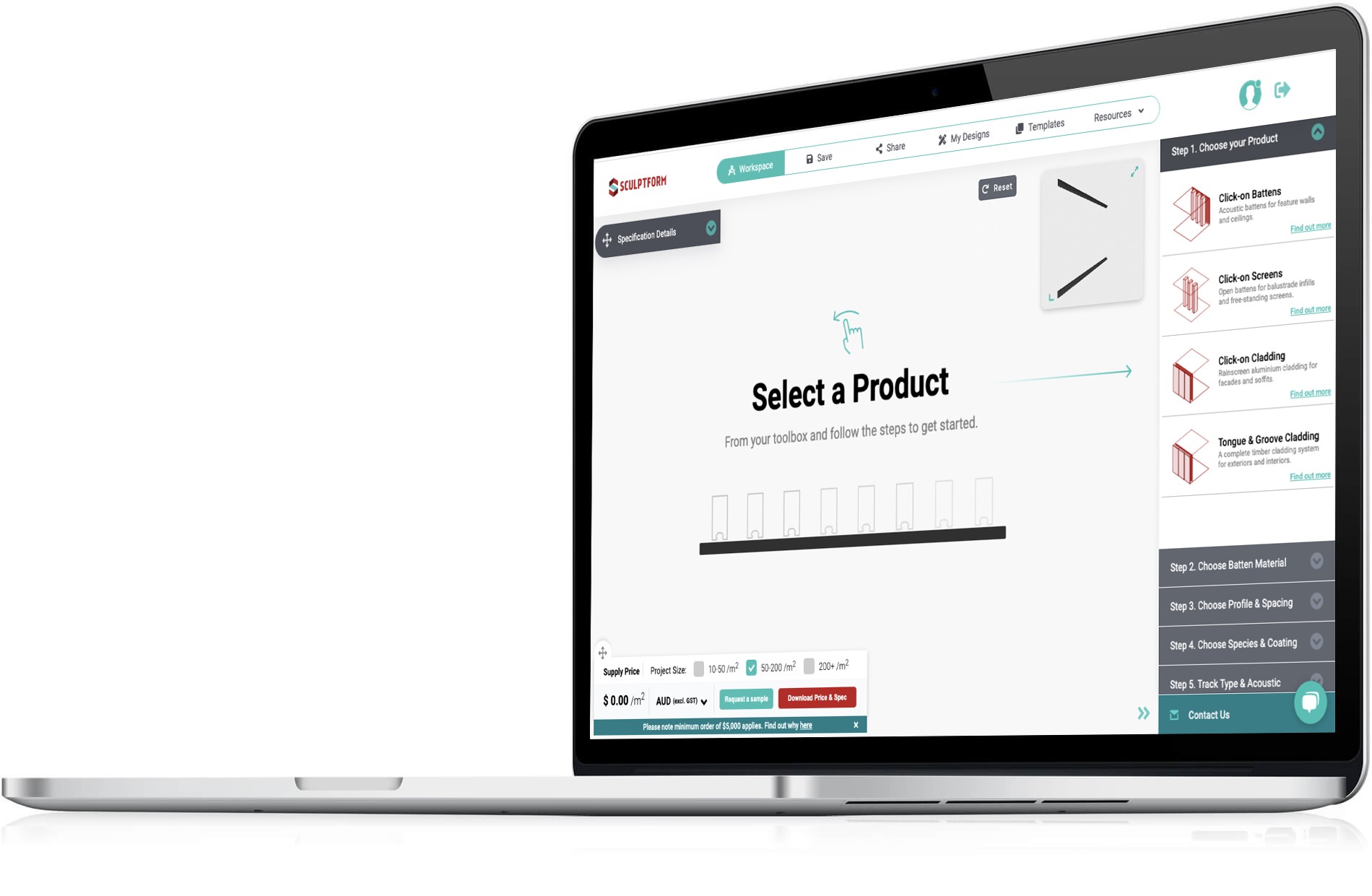 Price & Spec
Our easy to use online tool allows you to drag and drop elements such as profiles, timber species and coatings to create your own unique timber feature wall design. Pricing and specification data is generated instantly, allowing you to make changes to your design until it fits both your budget and design intent.