Buddle Findlay
Buddle Findlay is one of New Zealand's leading commercial and public law firms, with offices in Auckland, Wellington and Christchurch, and a global reach of contacts.
Their office in Auckland was designed by renowned architects, WARREN AND MAHONEY. The design was requested to be simple, clean and minimalist, yet stylish and timeless.
Product
Click-on Battens
Materials
A Suspended Ceiling
Vic Ash Click-on battens line the ceiling throughout the office in abstract patterns. A peaceful environment is created, achieved through the use of neutral tones such as grey and beige which pair well with the timber. The stand-out ceiling was achieved by installing a suspended ceiling design with swivel clips to achieve the many different batten angles.
Since installing this suspended ceiling, we have introduced a new suspended ceiling clip connection system, to simplify installation. The new design interfaces with commonly specified suspended ceiling system Top Cross Rails (TCR's) making specifying easier.
Project Specifications
| | |
| --- | --- |
| Product | Click-on Battens |
| Materials | Timber |
| Species | Vic Ash |
| Profile | Block 32x60mm |
| Spacing | 68mm |
| Finish | Clear Oil |
| Track | Standard Mounting Track |
| Acoustic Backing | Yes |
Colour Palette
Buddle Findlay called for a minimalist aesthetic to reflect the simplicity of the building exterior; clean and timeless. Neutral tones such a beige and grey are mixed with powdery blue and slate tones to create a timeless ambience oozing class and tranquillity.
Full height windows and white walls offset by timber door and ceiling panels emphasise the intricate details. Thought was given to the selection of finishes and products, with quality being a distinct feature that is felt throughout.  
Project Summary
Architect
Warren and Mahoney
Location
Auckland, New Zealand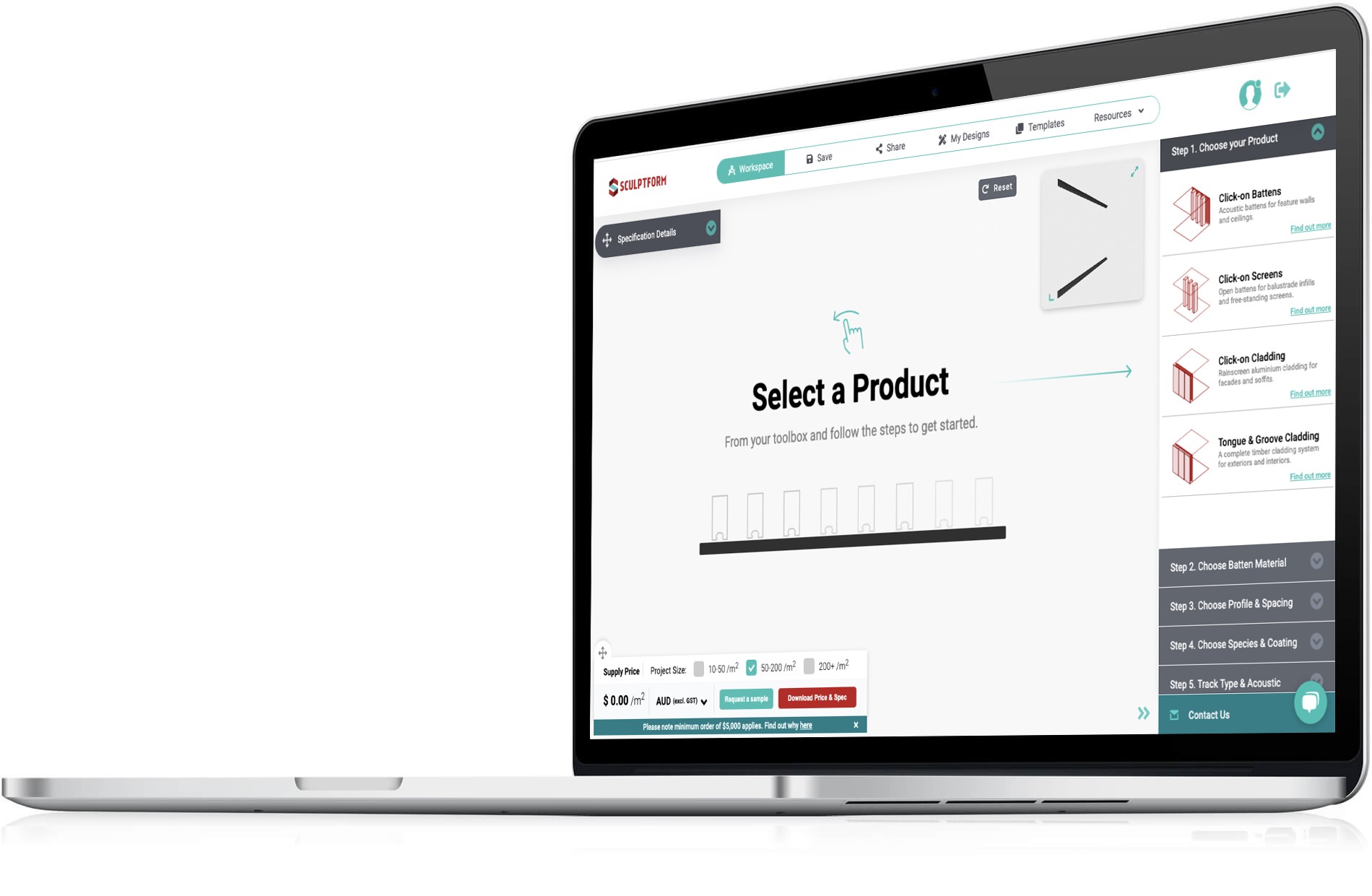 Create your own inspiration
Our Price & Spec tool was created to streamline your design process in an intuitive way. Plus, get real time pricing, specification data and samples for your custom sequence.