Product
Click-on Battens
Materials
Pallette of Rich Materials
The interior of Campbelltown Catholic Club is accented by brass and a rich material palette of marble, corian, natural timbers and artisan plasterwork. These choices bring an air of sophistication and create an energetic atmosphere. 
The Gaming Lounge and Sports TAB area's undulating decorative ceiling amplifies the double-height space with its integrated lighting, highlighting the beauty of the complex batten iteration. The ceilings design elevates the grandeur of the space and adds luminous mood lighting to the area.
Specification Details
| | |
| --- | --- |
| Product | Sculptform Click-On Battens |
| Material | Aluminium |
| Finish | Wood Finish Aluminium - White Oak |
| Profile | Dome |
| Spacing | 50mm |
| Track | Ceiling |
| Acoustic Backing | Yes |
Wood Aesthetics
Aluminium Click-On battens had a dome profile and were wrapped in our wood finish to imitate the look of white oak. This option provides a natural timber aesthetic while taking advantage of the strengths of aluminium, including Group 1 and non-combustible fire ratings.
Battens were placed in a pattern for visual effect along the ceiling. The drama of the ceilings patterning variation creates a whimsical, uplifting atmosphere to the gaming area below.
Render to Reality
Cullinan Ivanov Partnership provided us with a render of the batten clad ceiling which required a custom design. The battens were required to twist in two directions and to achieve this a structural support system was required. 
Our pre-con team devised a solution to achieve the twisted batten vision, which was to fix the battens to a ply substrate that was twisted in two directions. Aluminium Click-On battens offer some flexibility so attaching them to ply achieved the design brief, without compromising its structural integrity.
Solution Design collaborated with us to help get the battens fixed to the substrate and ensured that each piece was precisely installed. The finished result appears highly polished.
Project Summary
Architect
Cullinan Ivanov Partnership
Photographer
Guy Wilkinson
Sector
Hospitality and Retail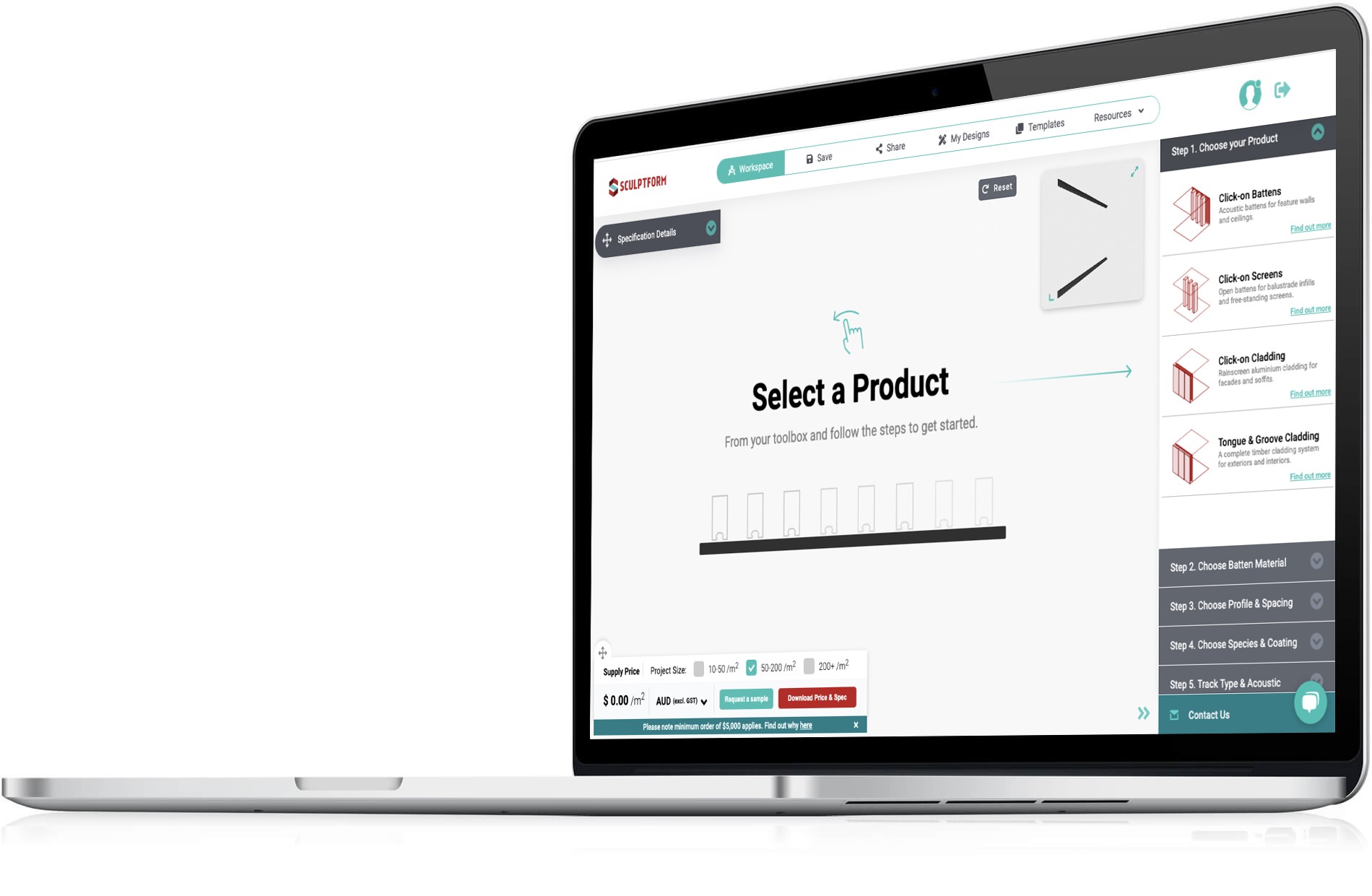 Create your own inspiration
Our Price & Spec tool was created to streamline your design process in an intuitive way. Plus, get real time pricing, specification data and samples for your custom sequence.