Glowrey Catholic Primary School
Baldasso Cortese has delivered stage two of a design for Glowrey Primary School, seamlessly contrasting with the adjoining stage one building.
Stage two works include a new learning community building incorporating 9 classrooms, project space, and various breakout spaces at the heart of the plan. A beautiful feature of the design is a batten screen encasing the roofline, constructed from Aluminium Click-on Battens.
Product
Click-on Battens
Materials
Sleek Screening
Our aluminium Click-on Battens line the perimeter of the building as a batten screen. This frames the deep loggia spaces surrounding the building, providing shelter and a variety of gathering spaces for the students.
Above the batten screen is a striking skillion roof, angled and splayed to provide welcomed shade from the hot sun in summer and sunlight in winter.
Project Specifications
| | |
| --- | --- |
| Product | Click-on Battens |
| Material | Aluminium |
| Finish | Powder coated Duralloy Shoji White Satin |
| Profile | Block, 50x50mm |
| Spacing | 75mm |
| Track | 45x25mm Mounting Track |
Shade and Shelter
The Click-on Battens are an innovative product with a variety of uses. In this instance, they're applied to create a screen, which is a clever choice as they allow light to seep through while also providing some protection from the elements.
The aluminium was chosen to be a powder-coated finish in Duralloy Shoji White Satin. As seen in our photos, creates a beautiful sheen and brightness to the buildings surroundings. A lovely light environment for students and teachers to inhabit every day.
Project Summary
Architect
Baldasso Cortese
Builder
FIMMA Construction
Location
Wollert, Victoria
Photographer
Peter Clarke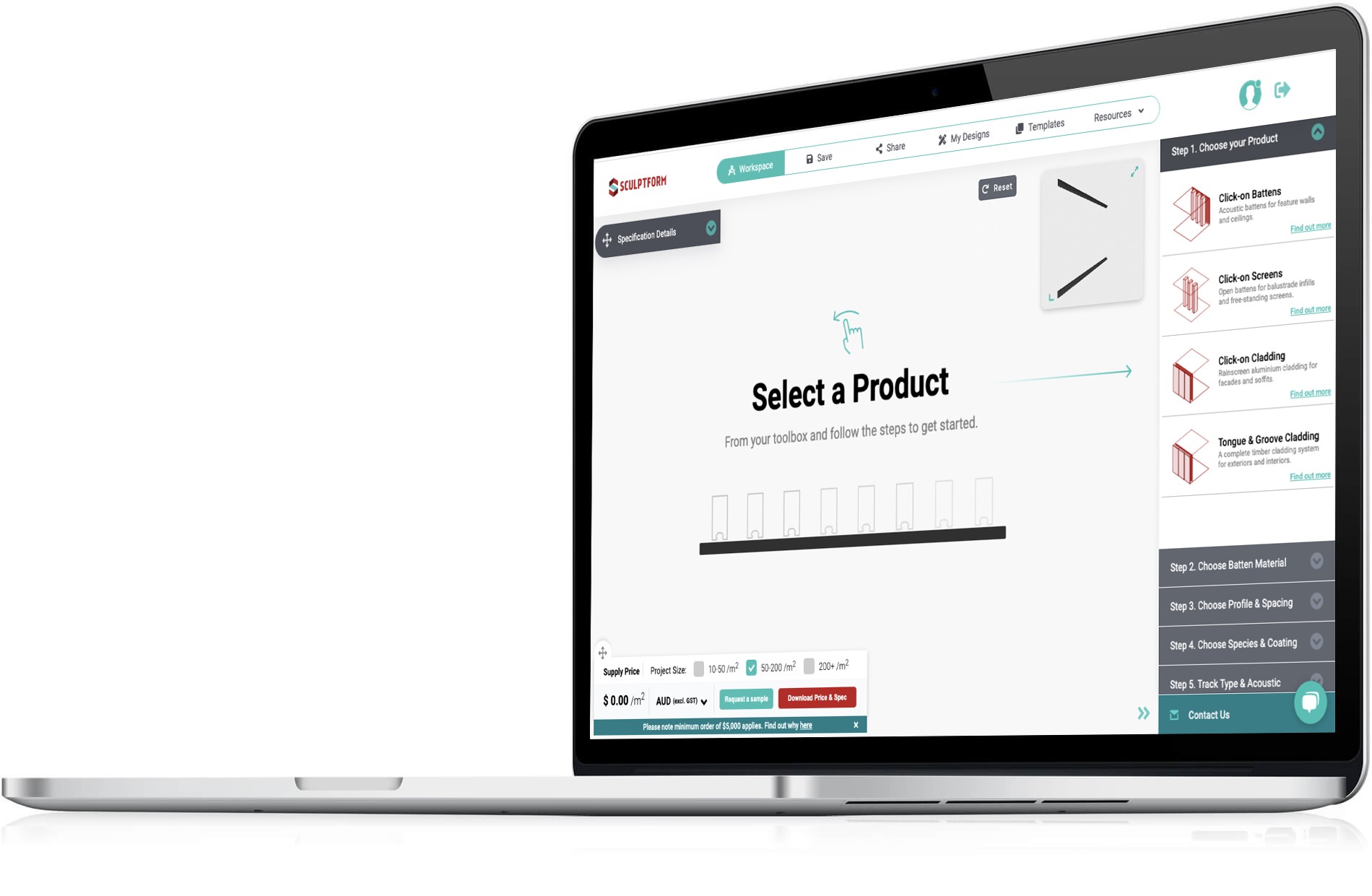 Create your own inspiration
Our Price & Spec tool was created to streamline your design process in an intuitive way. Plus, get real time pricing, specification data and samples for your custom sequence.