447 Collins Street
This Melbourne office space was created by Cox Architecture and is a tapestry of opulent finishes. Curves are a recurring motif throughout a carefully chosen assortment of timber materials that are all united in their various forms.
Click-on Battens, both straight and curved, are used to line the ceilings. Our specialised steam bending technology was used to make the curved battens, crafted from Blackbutt timber.
Product
Click-on Battens
Materials
Tapestry of finishes
To create a contemporary yet inviting look, the curving features throughout the room are complemented by natural wood finishes, vividly hued stone, and earthy tones in the joinery and wall panelling.
Timber Click-on Battens installed in curved and linear lengths cling to the ceilings above a flurry of workplace activities taking place below. Blackbutt timber provides loads of warmth and the curved timber features finish off the long lengths of timber and curve upwards, connecting the eye with the floor above.
Curved Timber Battens
Our curved timber Click-on Battens make an appearance throughout this multi-level Melbourne workplace, adorning ceilings with an impressive curved form.
Crafted from Blackbutt timber, each individual batten is steam bent in our factory by skilled timber machinist's who have ensured that each piece mimics the exact degree of curve needed for the design. Precision is so important when it comes to a clean finish with curved timber, and we have honed our process down to the finest detail to ensure we deliver a product that we are proud of.
Product Specifications - Curved timber ceiling
| | |
| --- | --- |
| Product | Click-on Battens |
| Material | Timber |
| Species | Blackbutt |
| Profile | Dome, 42x32mm |
| Finish | Clear oil |
| Track | Aluminium suspended ceiling mounting track |
| Acoustic backing | Yes |
Project Summary
Architect
Cox Architecture
Installer
Concept Ceiling Design
Location
Melbourne, Australia
Photographer
Nicole England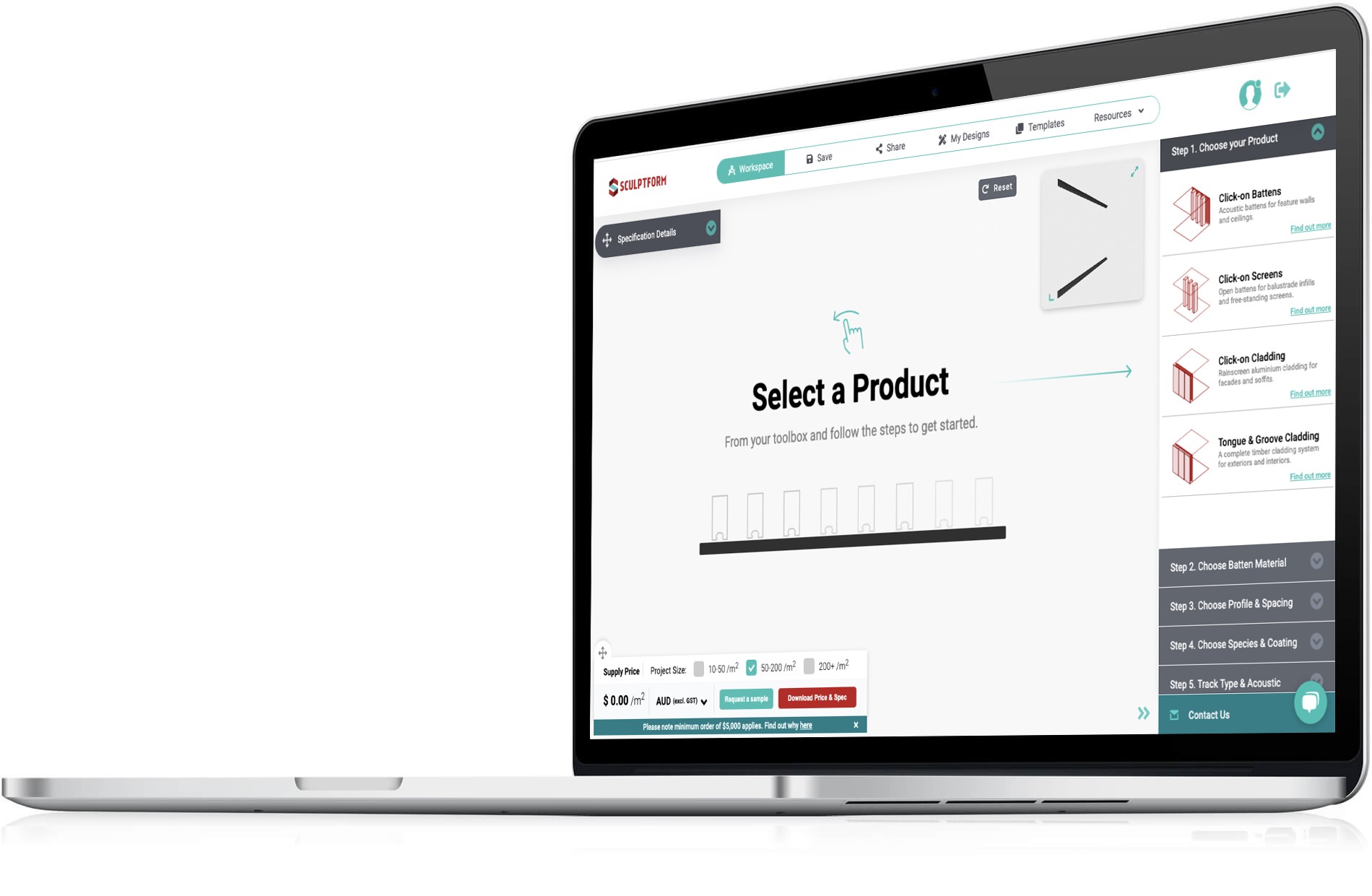 Create your own inspiration
Our Price & Spec tool was created to streamline your design process in an intuitive way. Plus, get real time pricing, specification data and samples for your custom sequence.