Timber cladding walls are often used as architectural features due to their incredible natural aesthetic, along with the durability and the range of species and finishes available.
Our Tongue & Groove Cladding is a complete architectural cladding solution that includes everything from screws to corner trims. Plus, to get an instant price for you timber cladding feature wall or ceiling, simply use our Price & Spec tool.
How we can help
Our Tongue & Groove Cladding contains everything from fixing screws to end profiles. With our range of timber species, profiles and coatings available, we can work with you to achieve any design intent. Learn how our products can provide value to your project below. 
Be inspired by our project gallery
Have any questions?
Our clients are at the heart of every project. It's our job to deliver on the big picture and the smallest detail. We're your proactive design partner – we'll listen to what you really need and work with you to make sure the job gets done right.
We would love to hear about your next project!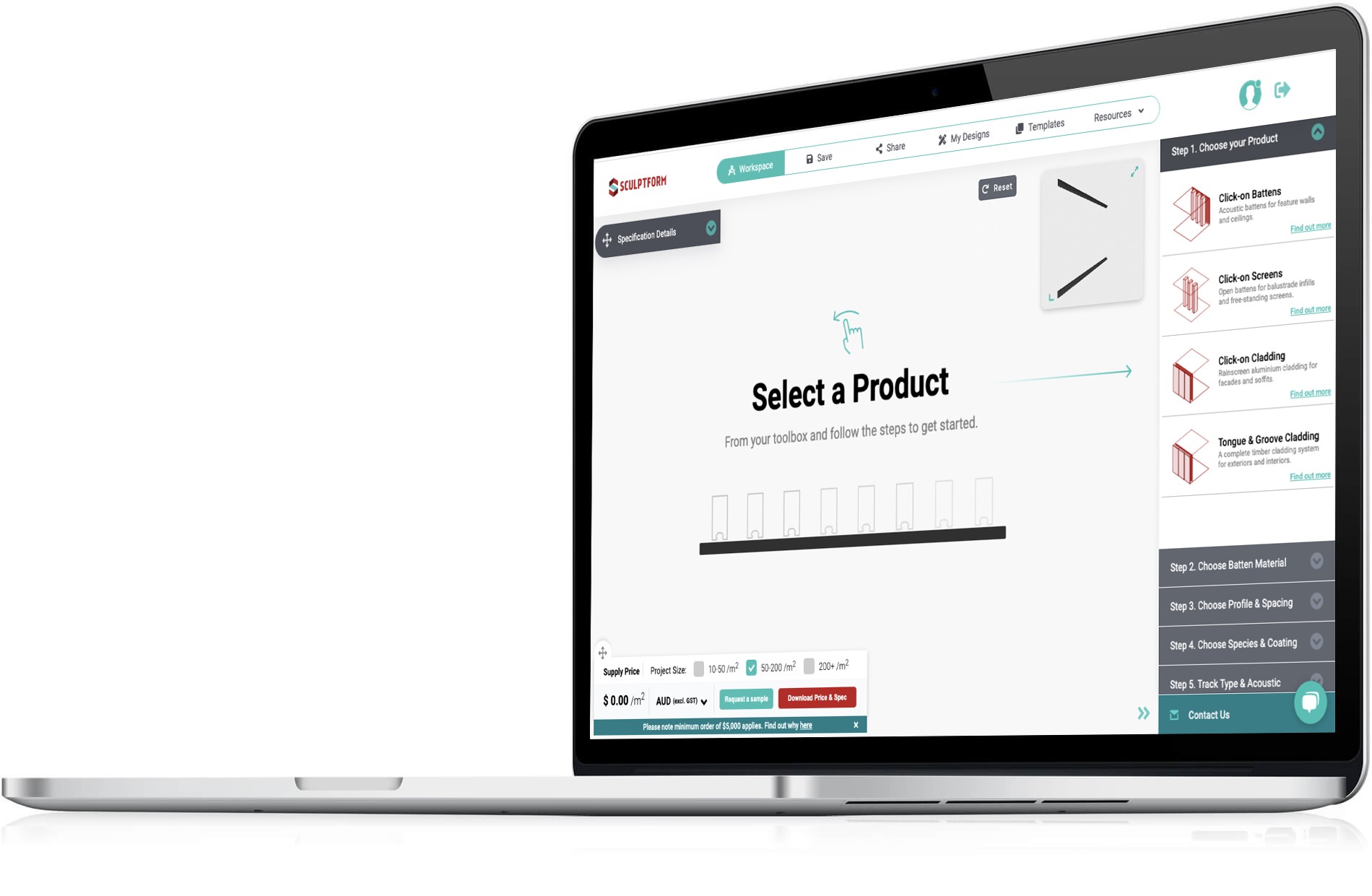 Price & Spec
Our Price and Spec tool makes getting a price for your Tongue and Groove timber walls quick and easy. Drag and drop elements such as timber species, profiles and coatings to create your own custom design and receive instant specification data, pricing and 3D views.