Timber feature ceilings are a popular architectural design choice thanks to the natural aesthetic and variety of textures timber can provide to a space.
Sculptform Click-on Battens and Tongue & Groove Cladding products give you the complete freedom to design a unique timber feature ceiling for your project.
How we can help
Our expertise in helping you specify a timber feature ceiling combined with our flexible range of products means we can help you create a design fitting both your design intent and budget. See some of the looks that can be achieved with Sculptform products below.
Be inspired by our project gallery
Have any questions?
Our clients are at the heart of every project and it's our job to deliver on the big picture and the smallest detail. We're your proactive design partner – we'll listen to what you really need and work with you to make sure the job gets done right.
We would love to hear about your next project!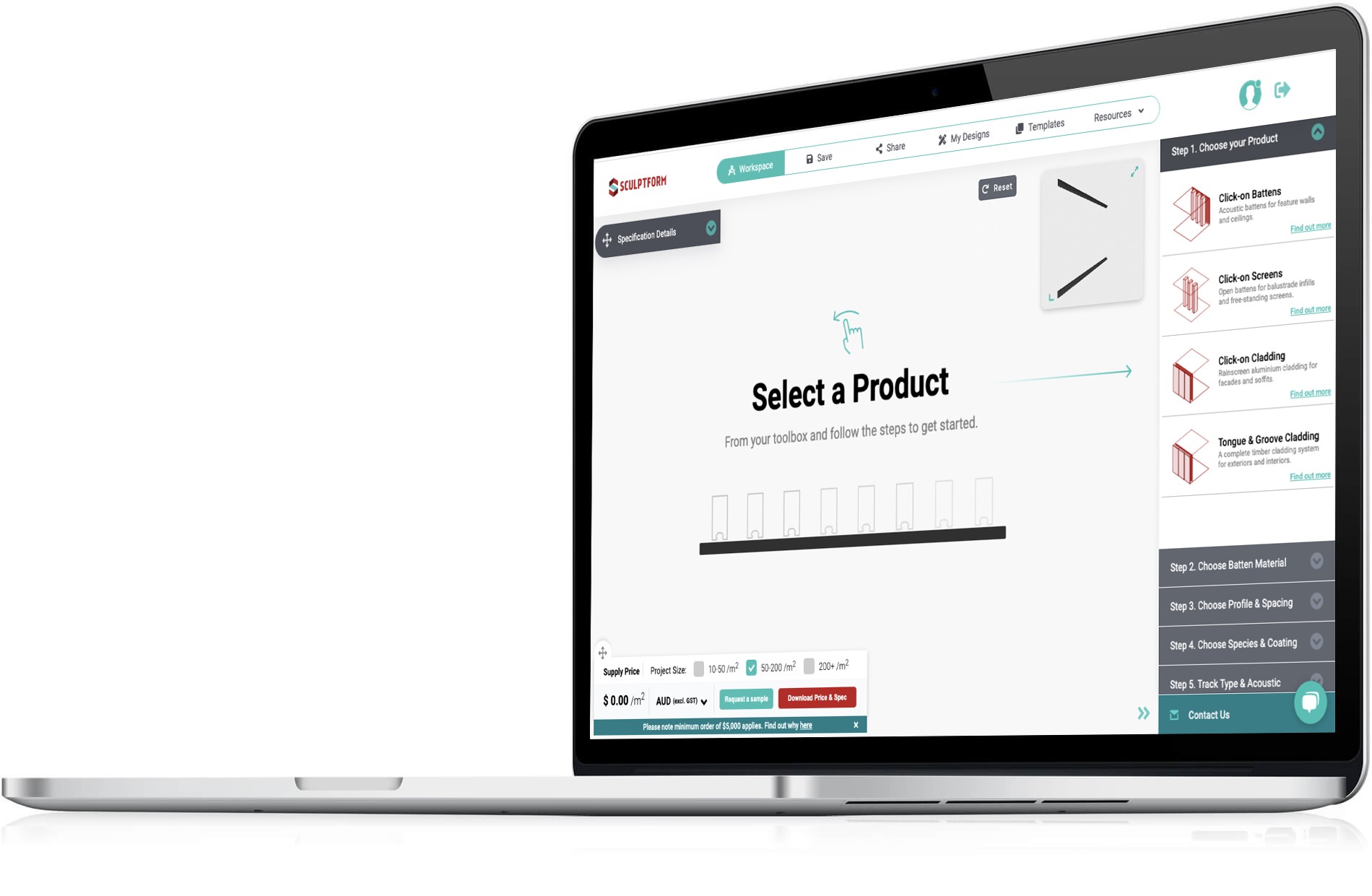 Price & Spec
Our simple, powerful online tool allows you to drag and drog elements of our product range such as profiles, timber species and coatings to create your own feature ceiling design. Pricing and specification data is generated in real time, providing instant feedback. This allows you to change your design to fit both your budget and design intent, avoiding any unwanted suprises after specification.