Boroondara Sports Centre's Timber Facade
The new extension to Boroondara Sports Complex spans over two levels and has been designed by William Ross Architects. As is made very obvious from the following photos, the design very heavily features timber as the focal point, with it used to create a vast timber facade.
The extension includes a separate sports court, gymnasium, group fitness, crèche, gymnastics hall, new entry, reception and administration offices.
Product
Click-on Battens
Materials
Textural Facade Design
Battens were chosen to be 42mm wide with spaces of the same width. This creates a vertical iteration of battens with room for shadowing and light to disperse throughout the pieces of timber. The battens are also 42mm in depth, further adding to the symmetry. Some patches have battens spaced very close together to help create interest in the design.
The walls that the battens are installed onto are not long and straight, but are divided into sections. Some of these sections jut out on an angle and windows are placed into the gap that's created. Overall, the combination of these features creates an intriguing facade design that appeals to the community.
Specification Information
| | |
| --- | --- |
| Product | Click-on Battens |
| Material | Timber |
| Species | Spotted Gum |
| Profile | Block - 42x42mm |
| Spacing | 42mm |
| Coating | Clear Oil |
| Mounting Track | Slim Track - 25x25mm |
| Acoustic Backing | No |
Project Summary
Architect
William Ross Architects
Builder
Ireland Brown Constructions
Location
Balwyn North, Victoria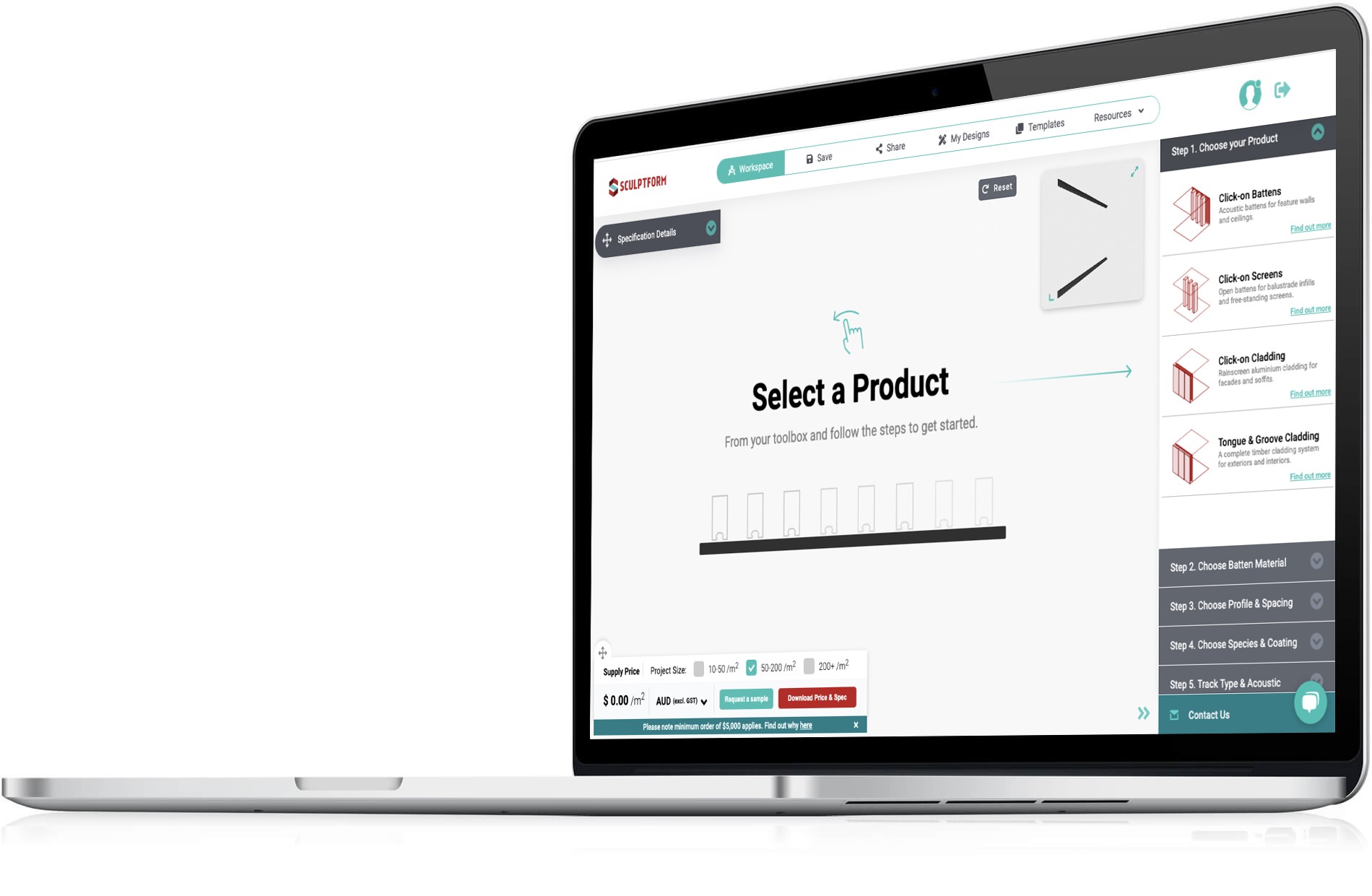 Create your own inspiration
Our Price & Spec tool was created to streamline your design process in an intuitive way. Plus, get real time pricing, specification data and samples for your custom sequence.